Pop-up Factory at SolidCon 2015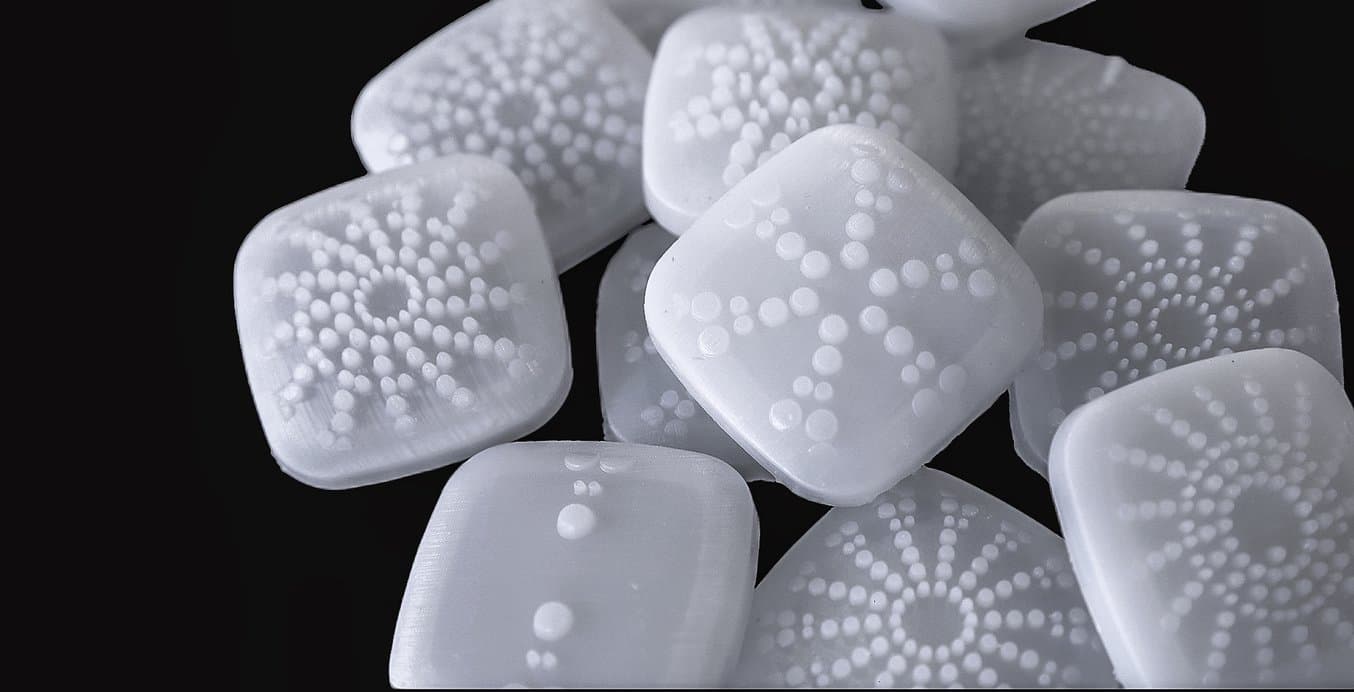 We're excited to be at Solid Conference 2015 in San Francisco with an unprecedented Pop-up Factory! Over two days, our Print Farm will make over 500 unique, one-of-a-kind Alike bands, interactive wearable wristbands designed by Marcelo Coelho for event attendees.
Each design was generated algorithmically, and hundreds will be printed in batches off the Print Farm. "This exhibit illustrates the real power of 3D printing. We're manufacturing 500 one-of-a-kind electronics for conference attendees to wear. This level of customization is really difficult through normal mass manufacturing," says Formlabs' Will Walker.
Interested to learn more? The Pop-up Factory team will be giving a keynote, "Pop-up Factory" at 11.45 am.
On June 25, Ian Ferguson, lead engineer at Formlabs, will share insights on product development for hardware startups in his talk, "Around the block again: Tricks and tools learned in the trenches building a follow-on product."
See you there!
Learn More About SLA Technology