Fuse Sift
All-In-One Powder Recovery for the Fuse Series
The Fuse Sift is a safe, efficient powder recovery system for the Fuse 1 generation printers. This all-in-one station combines part extraction, powder recovery, storage, and mixing in a single free-standing device. Highly convenient and compact, this is the most functionality you'll get in a single device on the SLS market.
Compact
Compact, enclosed system
A negative air pressure system keeps powder inside while enabling open access and easy cleanup.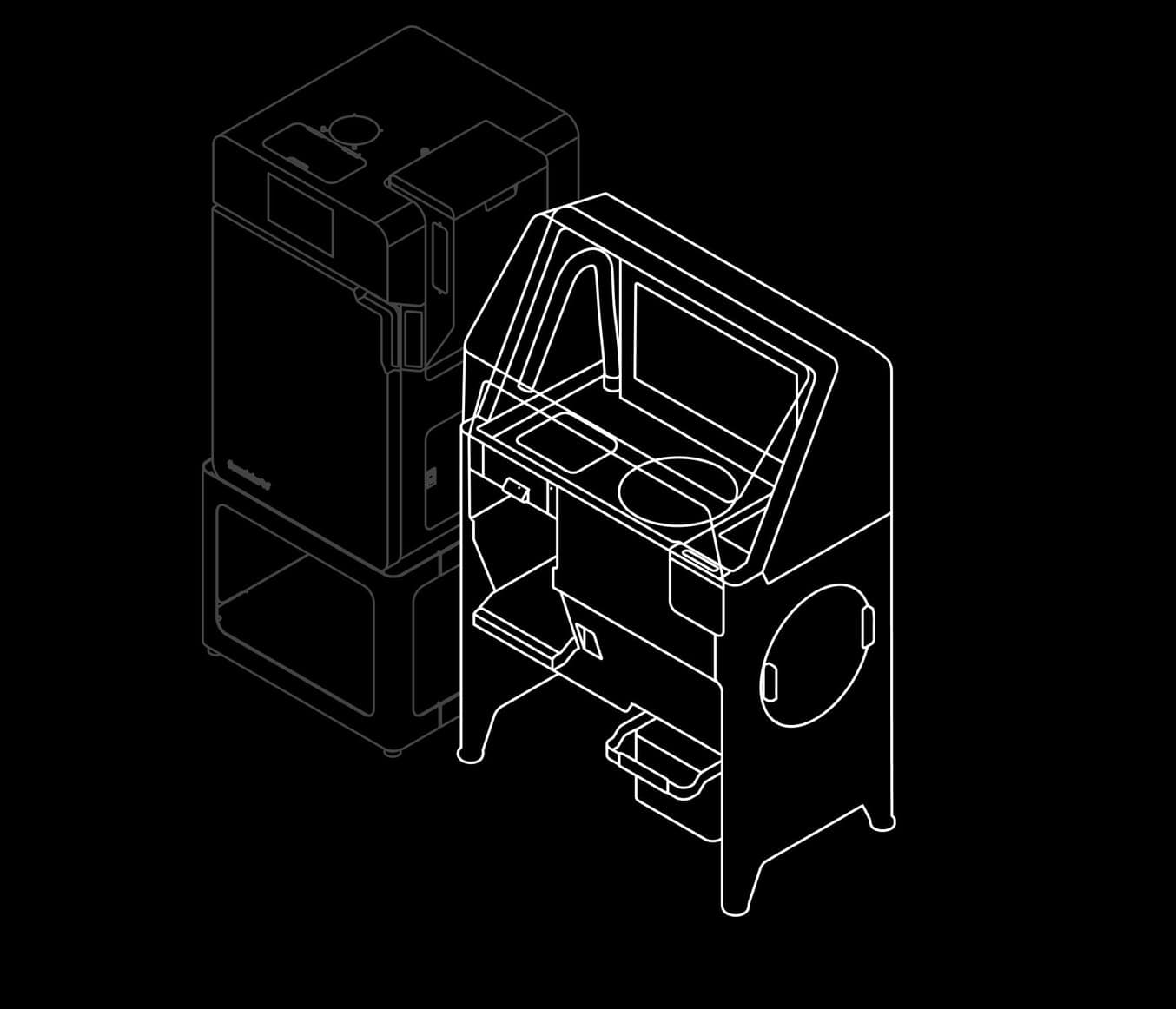 Low waste

Low waste
Produce fully-functional parts with up to 80% recycled powder to maximize recyclability and optimize cost per part. Fuse Sift's sieve filters out particles to be remixed with new powder and reused in future prints.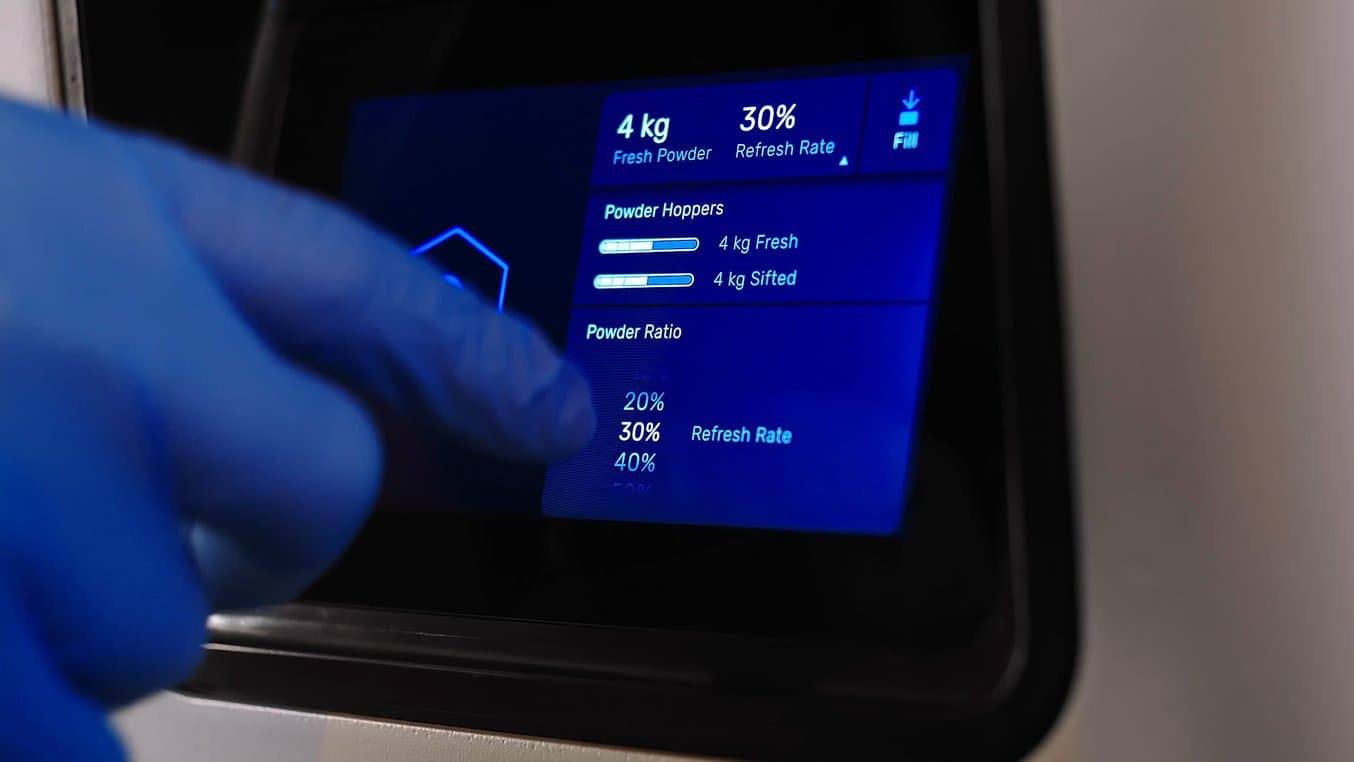 Automatic mixing
Automatic powder mixing
Fuse Sift will dispense and mix used and new powder automatically so you can reduce waste and control your powder supply.
Nonstop printing
Nonstop printing
Reduce downtime by transferring modular build chambers and powder cartridges between the printer and Fuse Sift for a nonstop, cyclical workflow.
Complete toolkit
A complete toolkit
The Fuse Sift includes a set of finishing tools to help you clean excess powder from parts with ease.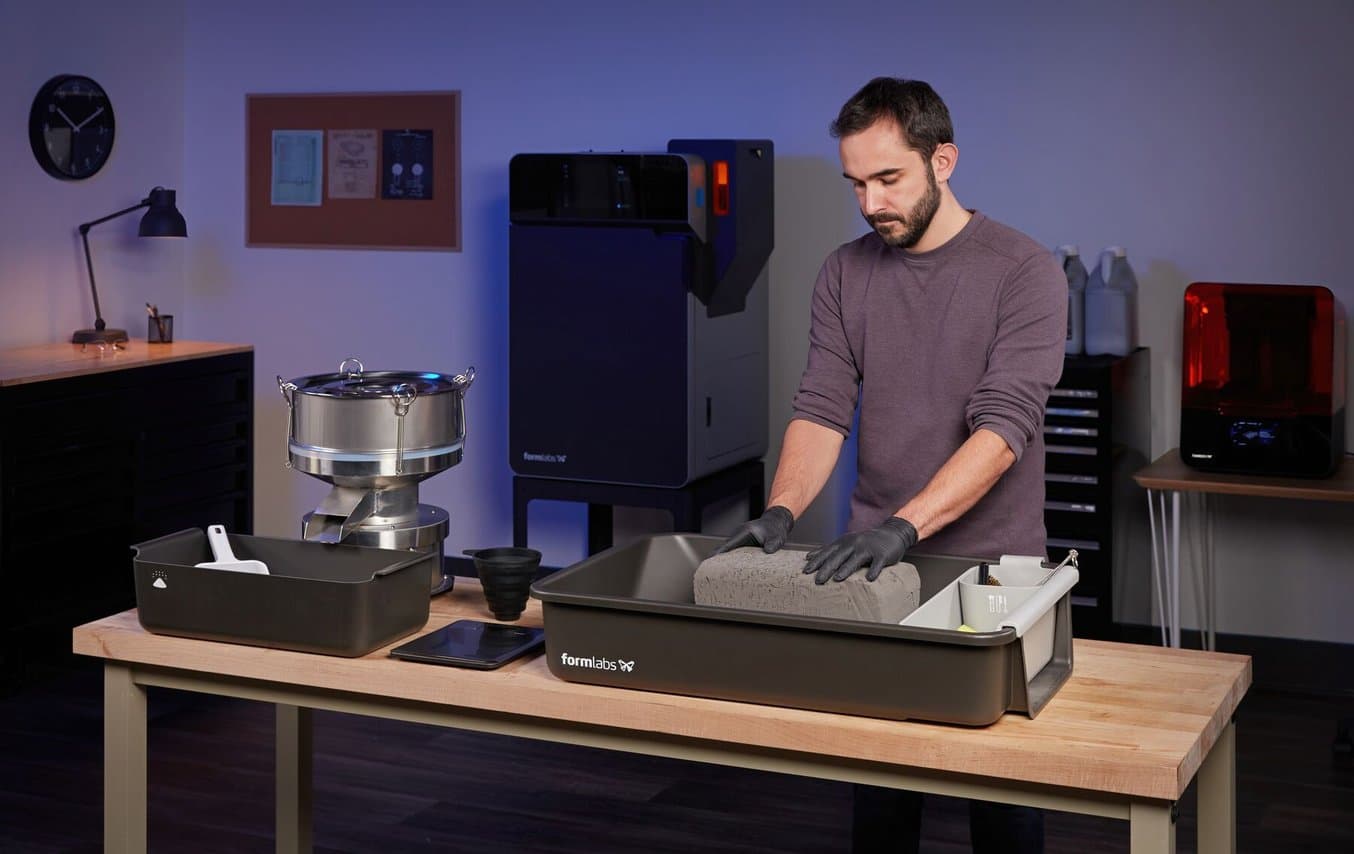 Fuse Depowdering Kit
Affordable Depowdering Solution for Low-Volume Production and Multiple Materials
Perfect for low-volume users, this all-in-one manual post-processing kit for SLS enables you to easily clean parts and recover and mix the used powder to prepare for the next print, all at an affordable price point. The Fuse Depowdering Kit also enables you to seamlessly switch between materials on Fuse Series printers without requiring you to clean Fuse Sift.