3D Printing Helps Dorman Keep Pace with Automotive OEMs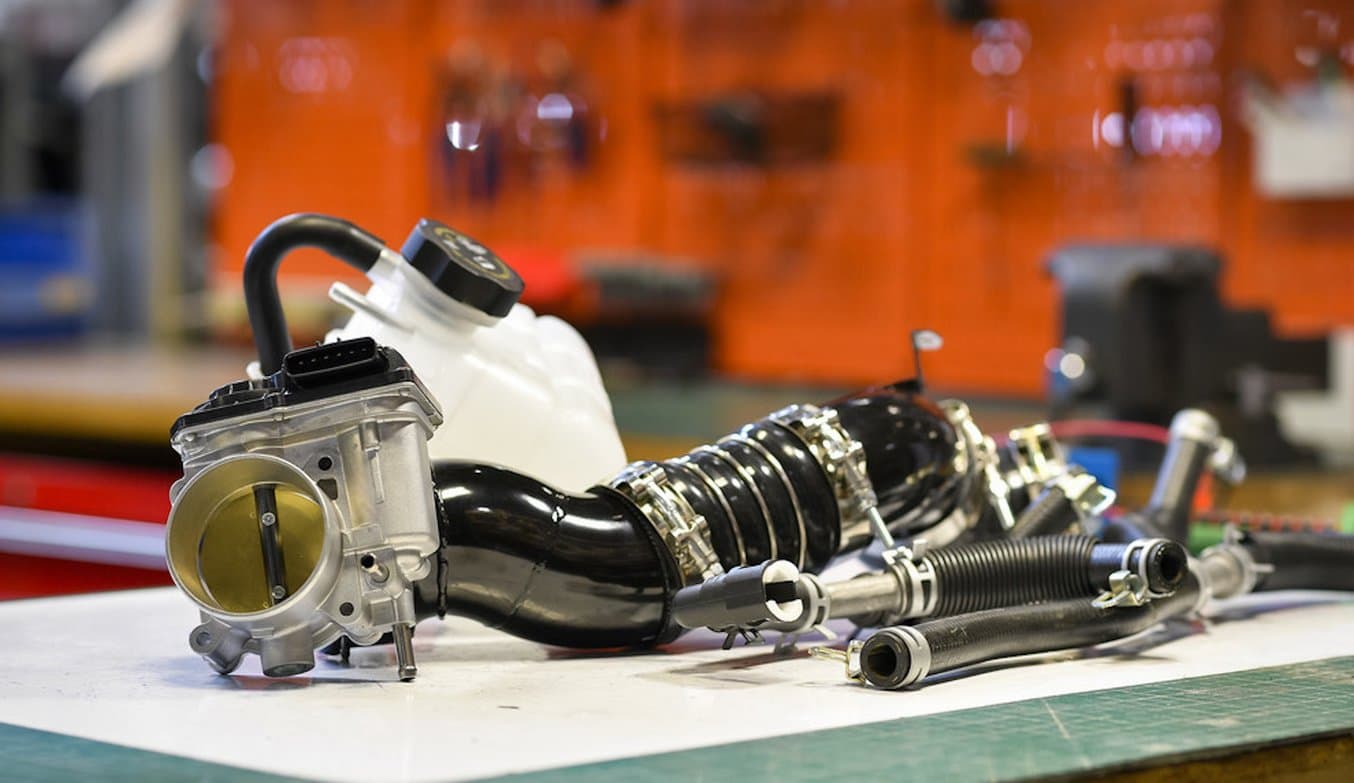 Both new and used car prices have skyrocketed over the past two years, thanks to widespread computer chip shortages, shipping delays, and factory shutdowns. Vehicle owners often aren't able to purchase a new car or truck after their current vehicle's warranty expires, so maintenance and routine servicing appointments are becoming more and more important to keep their vehicles running smoothly. Automakers sell parts and provide service at their dealerships, but they're experiencing the same supply chain issues as well, and sometimes they simply aren't as affordable for the average driver as an independent repair shop.
Dorman Products, a century-old manufacturer of aftermarket automotive parts for both light-duty and heavy-duty vehicles, has turned to 3D printing to speed up their production timelines and increase quality. They rely on their twelve 3D printers, split between two locations, to help them keep pace with the constant addition of new makes and models from the original equipment manufacturers (OEMs).
Dorman's Additive Manufacturing Lead, Chris Allebach, and Mechanical Design Team Manager, Eric Tryson, utilize the Form 2, Form 3, and Form 3L stereolithography (SLA) printers, along with several FDM printers, to rapidly prototype new items as well as create custom jigs and fixtures for their validation processes.
"The OEMs have teams of people designing a single part, sometimes starting two years prior to a new car coming out. We need to find ways to ensure our replacements are reliable while also being fast to market. The ability to iterate and change on the fly with 3D printing has opened the door to projects we wouldn't have done in the past. Knowing that it's going to be a quality part makes us more confident in what we're doing," says Allebach.
Creating 100,000+ Different Products
The range of products that Dorman offers is staggering — they design and manage a database of 118,000 distinct parts (as of December 25, 2021)  for hundreds of different vehicles; "We carry a breadth of products covering a good portion of what's in a car, and historically we've released between 4,000 and 5,000 new parts each year," says Tryson.
The products Dorman carries range from key fobs and basic engine components, to complex electronic modules and heavy-duty truck parts. Dorman analyzes OEM part failures, and reverse engineers the product, in some instances completely rethinking and improving the design. They will often go out and find the original part, sometimes purchasing whole cars in order to fully understand the entire vehicle system and validate the improved design.
The design process first requires a digital recreation so they can alter the design. Then, the parts are sent to the Dorman metrology lab, which uses either non-contact laser scanning or a contact probe for higher precision parts. The benchmark data is then sent back to Allebach and Tryson's team, who use Solidworks to reverse engineer the parts.
White Paper
3D Scanning and 3D Printing for Reverse Engineering and Other Applications
In this report, we cover some of the main use-cases of these two technologies, and give an overview of the current 3D scanner market.
Download the Whitepaper
"We do a quick prototype for the designer to double-check and make sure the geometry and dimensions are correct, then we finish with another 3D prototype — that gets sent to the product engineer for review. They want the part in hand, to be able to look at it in person visually or try it with the mating components of the vehicle to make sure it fits," says Tryson.
But Allebach and Tryson's department isn't just trying to replace the part. In the case of Dorman's OE FIX™  line, they're also trying to improve on the original design. "We're not just reverse engineering, we're analyzing, determining, why a part failed, and how we can make it better. That might come down to a material change, or a design change in general. If we're doing these redesigns, we want to prototype and then perform functional testing," says Tryson.
Prototyping for an OE FIX™ Part
One example was an engine component that had been failing for many car owners. It was originally made out of plastic and cracked over continued exposure to the heat produced by the engine. The Dorman team analyzed the part, had it scanned by their metrology team, and decided to re-engineer it in cast aluminum. Designing the product in a different material wasn't just a simple one-to-one material switch — the part had to be suitable for die casting. To ensure the performance of the part remained the same despite the redesign, they had to prototype extensively, and test each iteration. 
"Doing these design iterations and having it done in a couple of hours, and to be able to get two iterations done in a day is so helpful. Before 3D printing, it was hopes and dreams that you get it right the first time. If not, you wasted weeks or months getting the right article back in, only to get the first one in, then realize you had to tweak it again and send it back out," says Tryson. 
Once they had a design prototyped in-house, Dorman performed functional testing to validate that the part still worked the same.
The Validation Process
Because every product serves a different function, each testing protocol and validation process is unique. Even if two different parts' validation processes call for fluid flow testing, they will need different fixtures to hold them in place due to their different geometry. 
Creating test fixturing is the Formlabs printers' bread and butter. All the materials, from the Elastic Resin to the Rigid 10K Resin and everything in between. It's been enormous from a lead time and cost standpoint.

Chris Allebach, Additive Manufacturing Lead, Dorman Products
Before integrating 3D printers into their workflow, this demand for custom fixturing was an obstacle to quick development. For a company like Dorman, which needs to keep up with OEMs that produce new models every year, slowing down could mean losses in new product opportunities. 
Since the fixtures were specific to each different product, they couldn't be ordered in mass quantities, ruling out cost-effective injection molding. The only option was to get them machined, which was both expensive and time-consuming. They had to make sure the design was perfect, then send it out and wait weeks to get it back in before they could finish validating their parts. 
"For fixtures and gauges, we would have to go to a machine shop, and it would take between five and six weeks. Cost-wise, anywhere from five to 10 times per part, and the geometry was limited by conventional manufacturing techniques. Now with the 3D printers, we develop the test fixtures and gauges along with prototyping the product, so when we decide on a final design, we can have the fixture to test it as well. We're trying to be as proactive as possible," says Allebach.
One validation process required two 3D printed test fixtures for a pressurized hose test. One fixture was made to cap off the hose at one end and run fluid through it to find the limits of its pressurization. The other fixture was made to simulate the mating geometry, which in real life would be a large radiator under the hood of the car. Being able to 3D print only the mating portion of that radiator meant greater maneuverability for the testing team, and it also meant they could send the part out to their manufacturing assembly line, and have them run validation testing as parts were coming off the line as well, as an additional quality control process.  
"If the mating component is a giant radiator, you're not going to buy multiple of those and ship them, only to cut off a tiny section of it. This way we just make what we want, make them in mass, and then distribute them. At the end of the day, if one breaks, it's a couple of dollars and we can just print another one," says Tryson.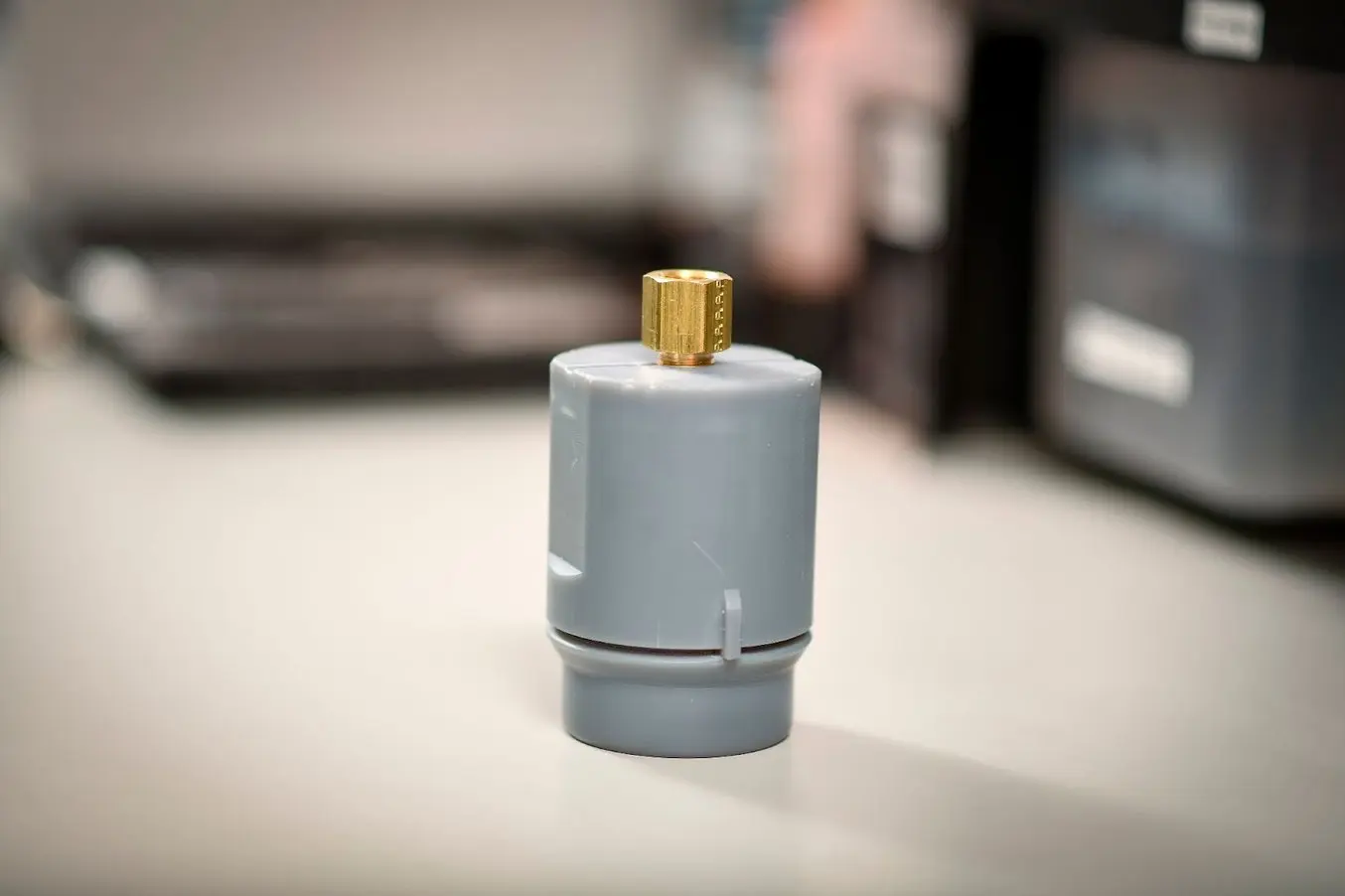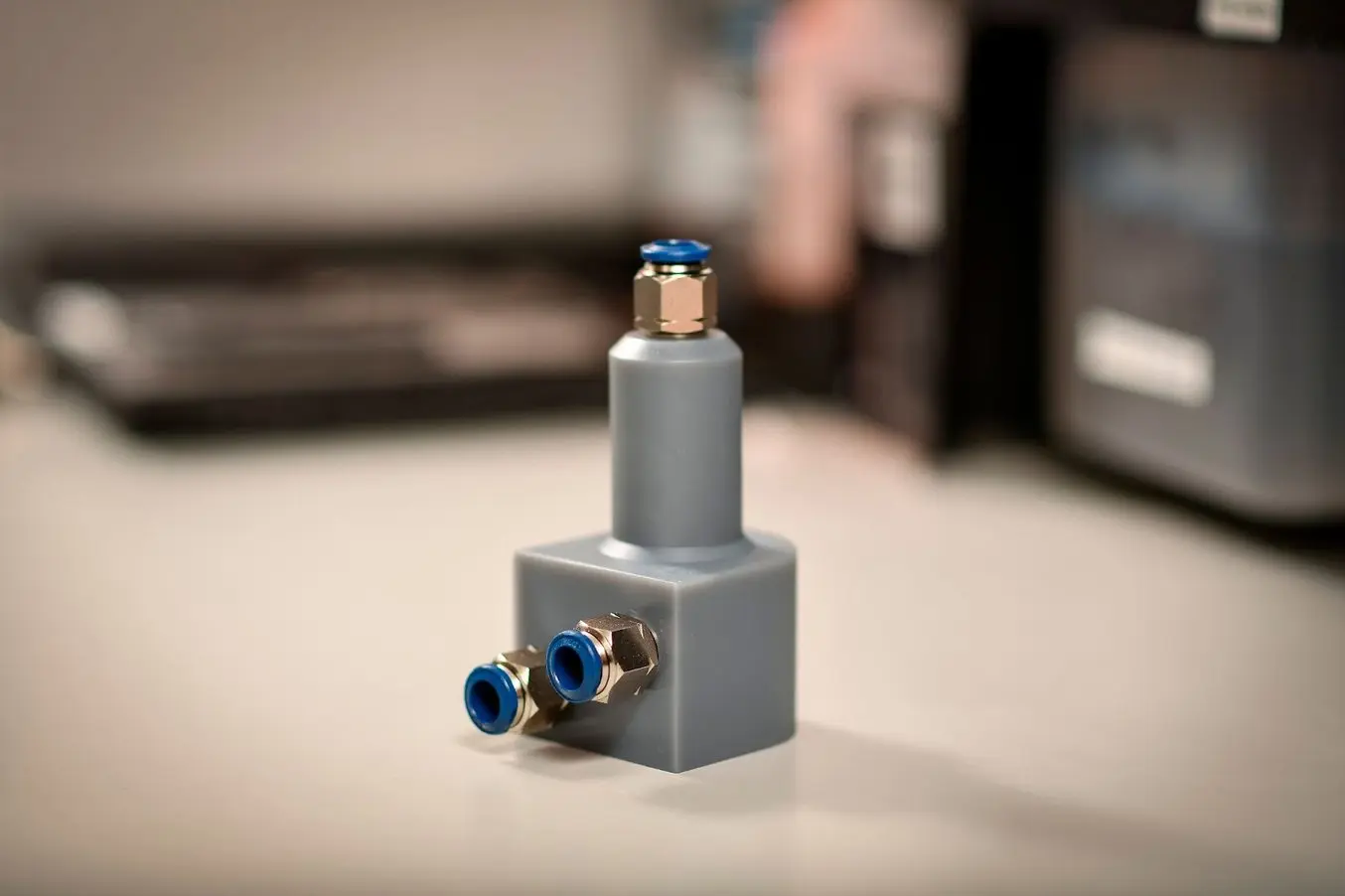 Tight Tolerances for Go/No Go Testing
Before these products are put on shelves and installed in customers' cars, the team at Dorman needs to know exactly what kind of dimensional variation these parts can tolerate, so they do dimensional analysis to determine if a part is a 'go' or a 'no-go.' This could require tight tolerances in some cases, which Tryson and Allebach weren't sure would be possible to hold on a 3D printed gauge, before getting their Form 3+ and Form 3L printers. 
"We do a lot of no-go gauges with Formlabs printers, because of the tolerances we can hit. One part I did that I did not think was possible was a no-go gauge that we were going to start checking parts with, the engineer came down and said that we had a +/-.05 mm tolerance that we needed to hit, on a diameter. We were able to get it printed with a diameter that had a .025 mm tolerance on a run-out. I couldn't believe that I was able to get a tolerance like that on a Form 3L", says Allebach.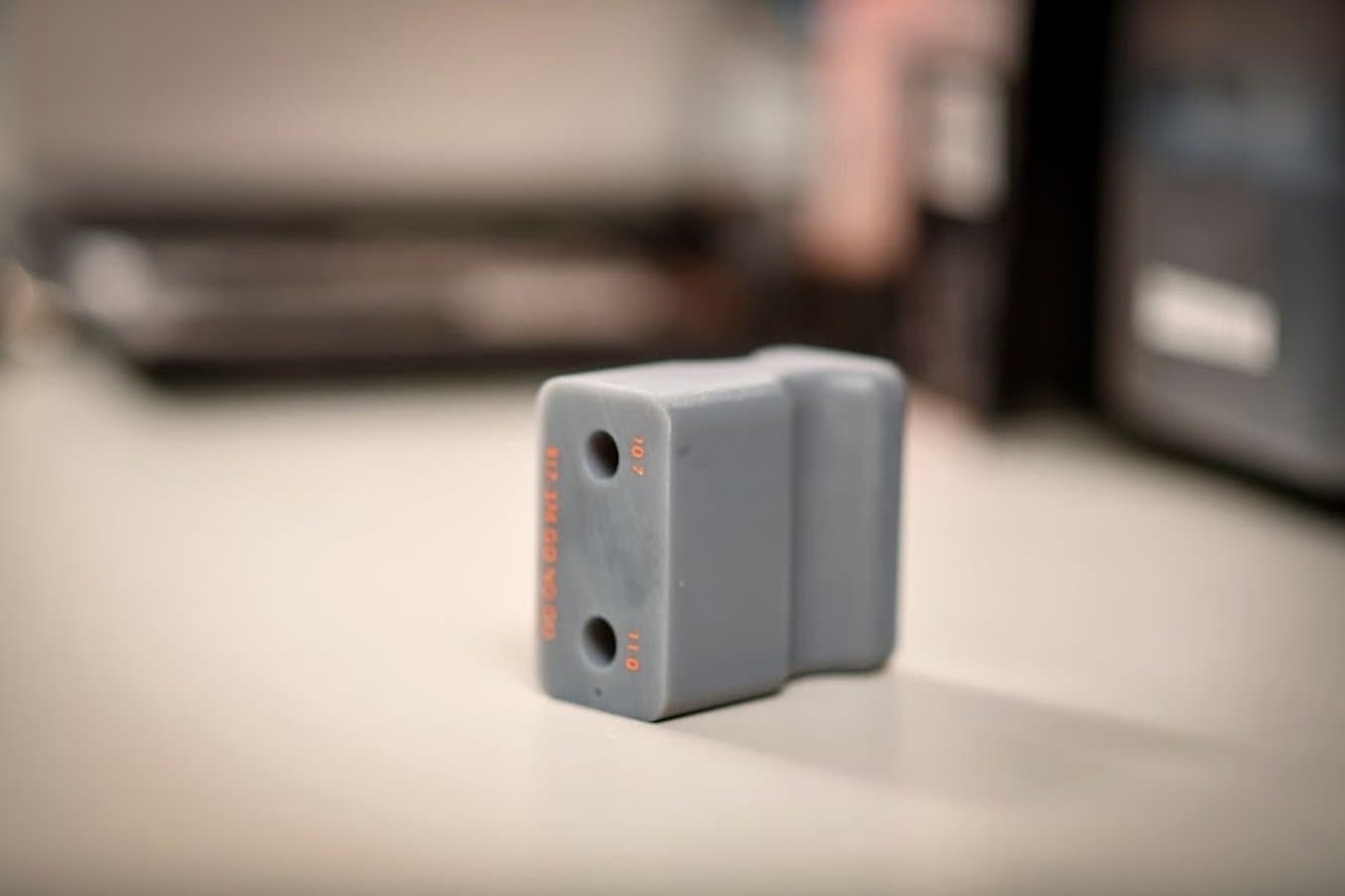 Producing Gaskets for Pressure Testing With Silicone 3D Printing
When they pressure test components for validating new design, the team needs to be able to seal up certain ports and faces. But they don't always have the mating geometry to seal every part, so they have to come up with creative ideas, which most of the time comes down to making custom gaskets and fixturing.

Traditionally, they'd measure components in their lab, get metal dies made, and then cut the custom gaskets using the dies in an arbor press. "It was like cutting cookies out of a sheet. It was very inefficient in terms of material use and time spent by our lab techs," says Allebach.
Switching to 3D printing allows the team to drastically reduce lead times and costs, especially considering the large number of new components. "We printed hundreds of custom gaskets for our throttle body tester to seal up both ends of the throttle body and then do flow tests on that," says Allebach.
While Formlabs' silicone-like Elastic 50A Resin was at times suitable for this purpose, the new Silicone 40A Resin, the first accessible pure silicone 3D printing material, expands the range of applications. "It's unreal how much more durable the Silicone 40A Resin is [compared to silicone-like 3D printing materials]," says Allebach. "Basically, it is a silicone resin, so I was expecting that, but it definitely performs like an injection molded silicone."
Chemical and thermal resistance are two key properties they were looking for in Silicone 40A Resin. They conducted 2-month chemical testing on the 3D printed parts with oil, washer fluid, and UV environmental testing among others, then ran compression set testing. The spring back and other mechanical properties held up to match their requirements.
Gaskets for Validation Testing
| | Lead Time | Cost |
| --- | --- | --- |
| Cutting Silicone Sheets With Machined Metal Dies | 2 weeks per set | $250 per set |
| SLA 3D Printing With Silicone 40A Resin | 3 hours per set | $12 per set |
"Being able to make custom gaskets that are going to be tested in a heat aging oven, or sealing it in an environment that's going to mimic the engine compartment from a testing standpoint, or to be able to test under air, water, coolant, oil, anything that the part's going to see under real life — that's huge, especially for us."

Chris Allebach, Additive Manufacturing Lead, Dorman Products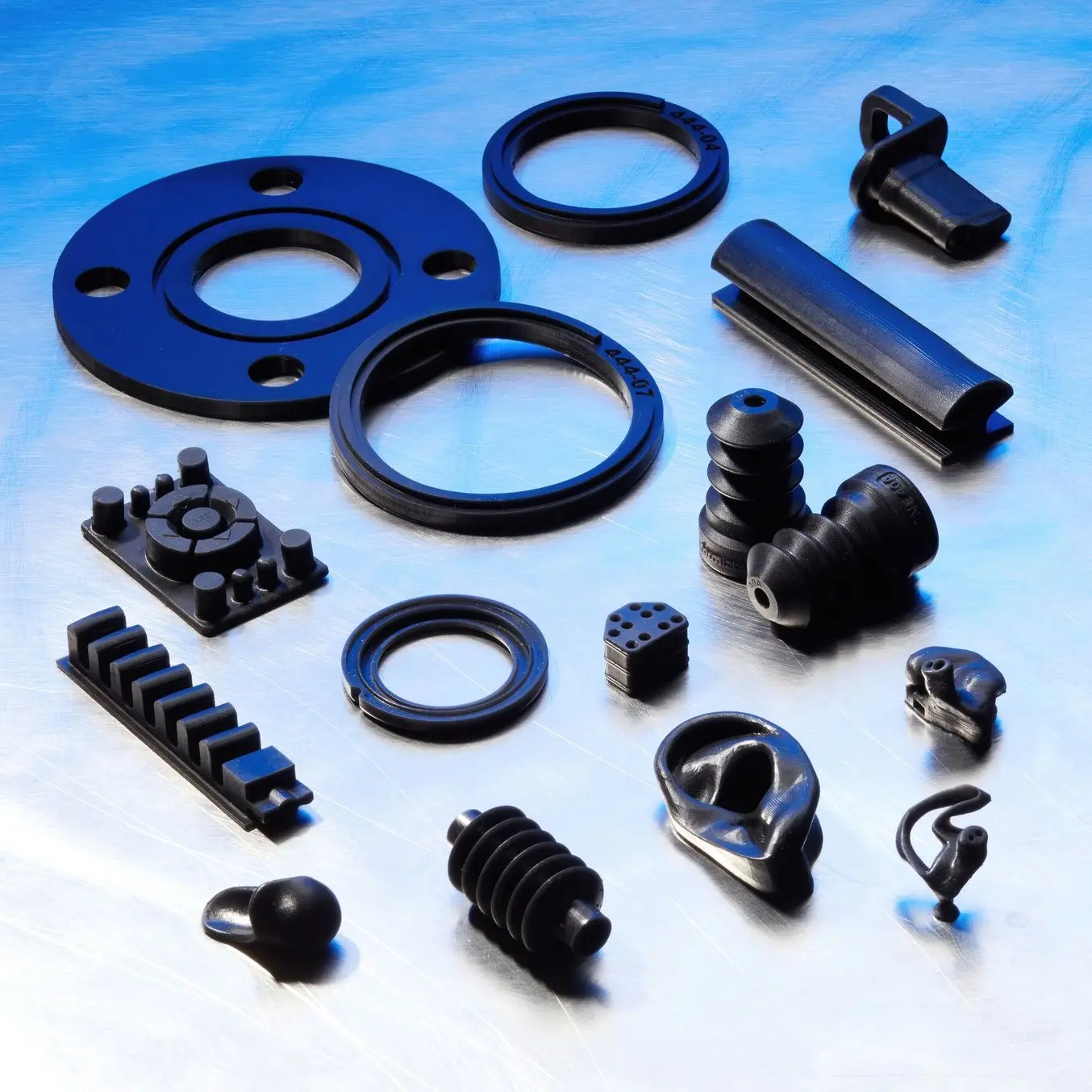 Webinar
Introducing Silicone 40A Resin
In this webinar, our 3D printing experts walk you through the key benefits and applications of Silicone 40A Resin and present the material properties and the workflow for this resin.
Watch the Webinar Now
Allebach was also amazed by the design freedom that's unprecedented for flexible 3D printing materials.
"The printability of the resin is unbelievable. I didn't think a material this soft would be able to print fine features so well. We tried to print parts that we never would make in a 40A material. They would always be injection molded. So we really pushed the printability levels where it was just insane. I just couldn't believe the quality of the small geometry of parts we printed. Everyone was blown away by the feel of the material and how it rebounds."

Chris Allebach, Additive Manufacturing Lead, Dorman Products
Sample part
Request a Free Sample Part
See and feel Formlabs quality firsthand. We'll ship a free Silicone 40A Resin sample part to your office.
Request a Free Sample Part
Metal Parts Too Good To Be True
Tryson and Allebach often do a little extra post-processing to parts before sending them to the marketing and sales teams at Dorman. For a part that will eventually be mass-produced in metal, they'll do a finishing process on an SLA-printed part before handing it off to their customer-facing departments. Recently they had printed some ball studs for their chassis team in Grey Pro Resin, then had them electroplated before giving them to their colleagues for some marketing collateral (electroplating by Repliform INC). There was only one problem — the surface finish was almost too good! "The marketing team said, 'these parts are usually forged or cast and then zinc coated. If we use this, it'll look even better than the part that comes in the box,'" says Allebach.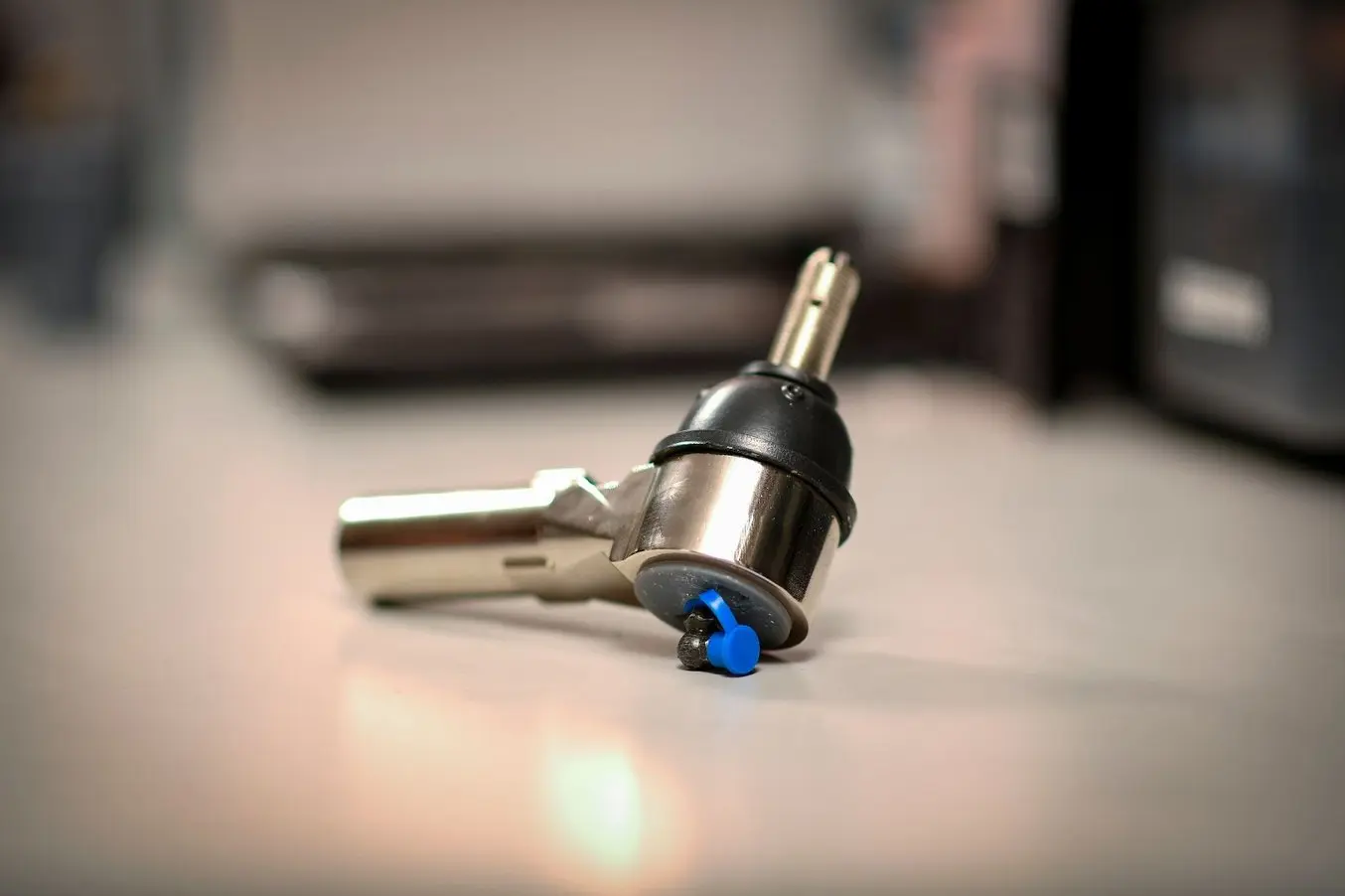 White Paper
Strength from Metal: Strategies and Use Cases for Electroplating SLA Parts
Read on to learn how engineers are adding metal to resin 3D prints, and why hybrid metal parts can open doors to a surprising range of applications, including (but not limited to) end-use strength and durability.
Download the White Paper
Work-Horse Power Makes Easy ROI
Since Dorman acquired their first FDM printer ten years ago, Allebach and Tryson have added printers steadily, continually maxing out capacity on their existing units, and utilizing the full materials library on their Formlabs SLA printers. 
Though Dorman's global annual sales were close to $1.35 billion (as of December 25, 2021), equipment purchases still need to be justified. "We decided to go with the Form 2 for surface finish and dimensional accuracy, and we found that in our case, it paid for itself within two months. When we're doing the cost justification or an ROI for any of the Formlabs printers, we can justify the payoff in months instead of a two-year time frame. That gives our leadership confidence that 3D printing is a worthwhile investment," says Tryson.
That confidence enabled Tryson and Allebach to invest in their first large-format printer, the Form 3L, just over a year ago. Just like their other printers, it runs 10-12 hours a day, and sometimes overnight. Because they're using every resin in the materials library, being able to match the mechanical properties for both large and small parts has made their workflow more streamlined.
The ability to print SLA in that build size for only $10,000 is ridiculous. You can't repeat that anywhere in this market. For the cost and time savings on just a couple parts, in our case the printers paid for themselves quickly.

Eric Tryson, Mechanical Design Team Manager, Dorman Products
Looking Forward With 3D Printing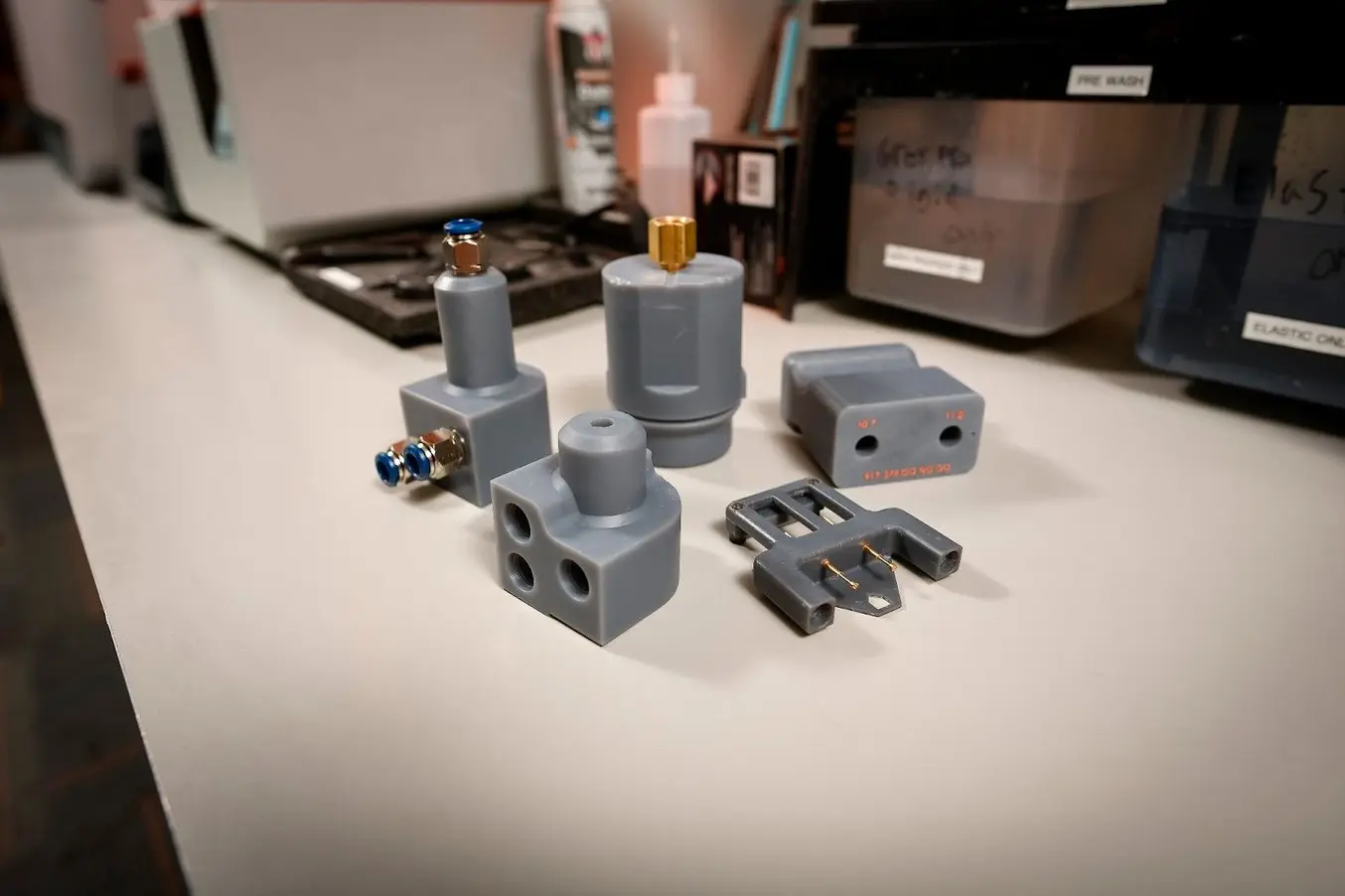 Supply chain snarls aren't looking like they'll be untangled any time soon, and car prices, both new and used, are still high. As more OEMs turn to electric vehicle manufacturing, parts on new models are getting lighter, optimized for new (and often additive) manufacturing techniques, and made out of unconventional materials. The automotive industry is becoming increasingly reliant on additive manufacturing technology, for original design as well as aftermarket. Dorman Products is already ahead of the curve with their current installation, but Allebach and Tryson are still looking forward. 
"We can design and create parts with ease, we're generally not limited by traditional manufacturing processes, and we've been teaching other departments that adding undercuts, or ridges, doesn't mean adding cost like with machining. It's been opening doors and turning on light bulbs to fully design a fixture exactly how they want," says Allebach. 
With the ROI firmly established, and FDM and SLA technology becoming more familiar around the company, the team is ready to add powder bed printing next. "We've got the quick and dirty with FDM, the high accuracy and durability with SLA, but when it comes down to higher functional parts, lower volume, functional components, powder is where we expect to go," says Tryson.