Controlling the Automotive Supply Chain: 3D Printing at Jasper Engines & Transmissions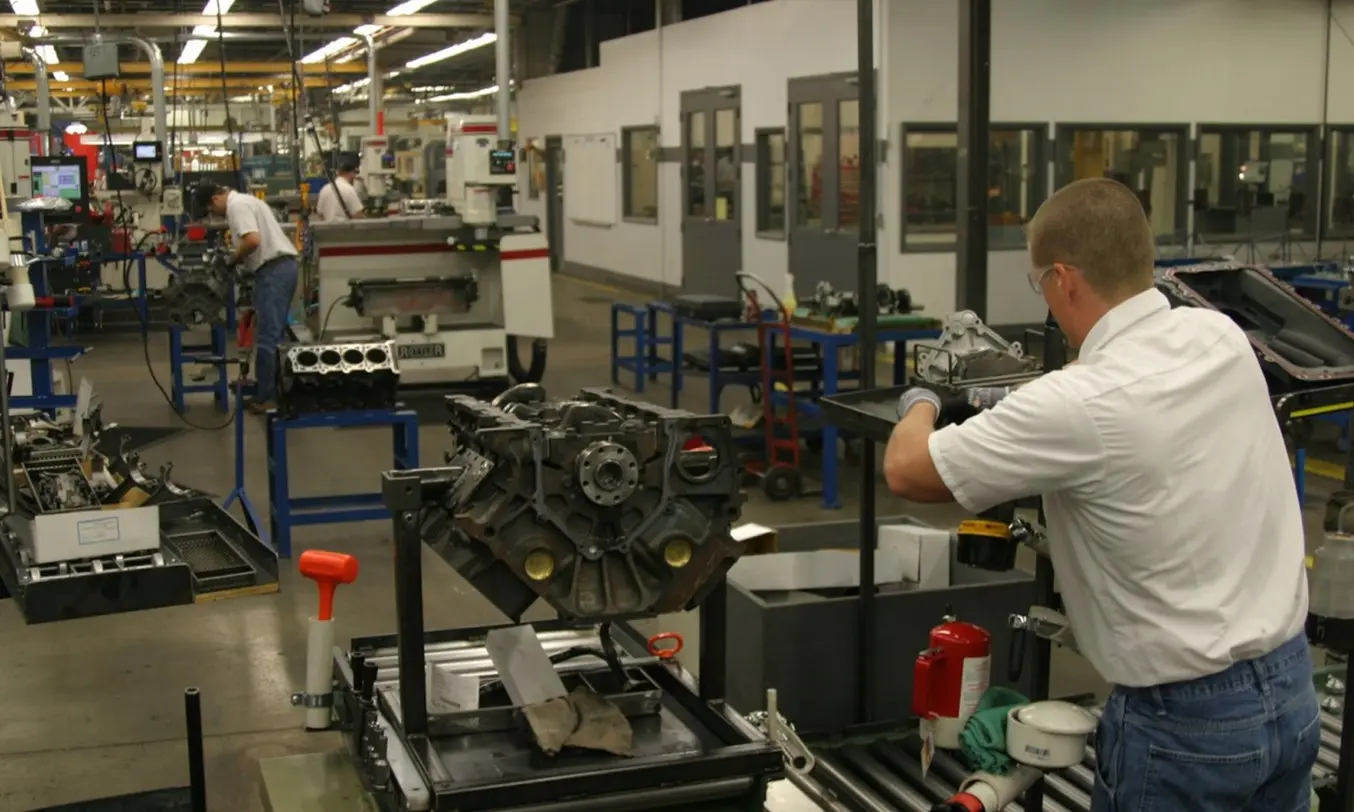 At certain points over the past three years, the most challenging product to get your hands on wasn't a vaccine or COVID-19 test; it was an affordable car. Computer chip shortages and shipping disruptions had put the brakes on the new car market, and used cars had surged in price. Drivers had to stick with their current ride, even if it meant visiting their local mechanic. 
As mechanics' repair orders mounted, 3D printing helped Jasper Engines & Transmissions, a remanufacturer working with thousands of independent garages across the country, address engine and transmission lead times and help get people back on the road. JASPER sells nearly 7,000 transmissions and 5,500 engines each month, and to handle that volume, they've integrated high-throughput 3D printing in-house. 
Shane Petty, a product development engineer at JASPER, uses the Form 3+ and Fuse 1+ 30W as well as FDM printers to create parts of all kinds for other departments. "We do everything — parts that go into the end-use products, tooling, rapid prototyping, and replacement parts for our equipment," said Petty. As the business has grown, their investment into 3D printing has too, and Petty's team continues to find new ways of reducing costs and lead times with Formlabs printers.
Sample Part
Request a Free Sample Part
Request a free sample of Nylon 12 Powder, relied upon by manufacturers in the automotive industry like JASPER for high-strength end-use parts, prototypes, and manufacturing aids. 
Request a Free Sample Part
What is Remanufacturing?
JASPER provides powertrain components that are remanufactured with new and qualified parts. They disassemble the core, then clean and inspect the parts. They make improvements where applicable, install a standard set of new parts, test the final products, and handle distribution nationwide using their own fleet of commercial trucks. With 51 US branches, JASPER works with thousands of independent garages. Their inventory includes tens of thousands of SKUs and covers most major domestic automotive brands, so they're ready to take on anything. When an installer places an order, JASPER will ship the product from their inventory, take in the failed component, and start the remanufacturing process.
"We inspect or test each component in the transmission or engine. Components that do not meet our inspection standards are replaced. After being reassembled, transmissions are dynamometer tested, and gas engines are live-run-tested before shipping them to customers. Through our remanufacturing process, we are able to take a unit that has failed and produce one that meets or exceeds its original performance," said Petty.
The engines and transmissions JASPER provides are held to a high standard; their warranty is three years or 100,000 miles and is more comprehensive than many OEMs. Petty and the team perform extensive research and redesign processes to ensure their products live up to that standard. 3D printing helps them speed up that iteration process with prototypes, go/no-go test gauges, fixtures, test tooling, and more.
Growing Internal Support for 3D Printing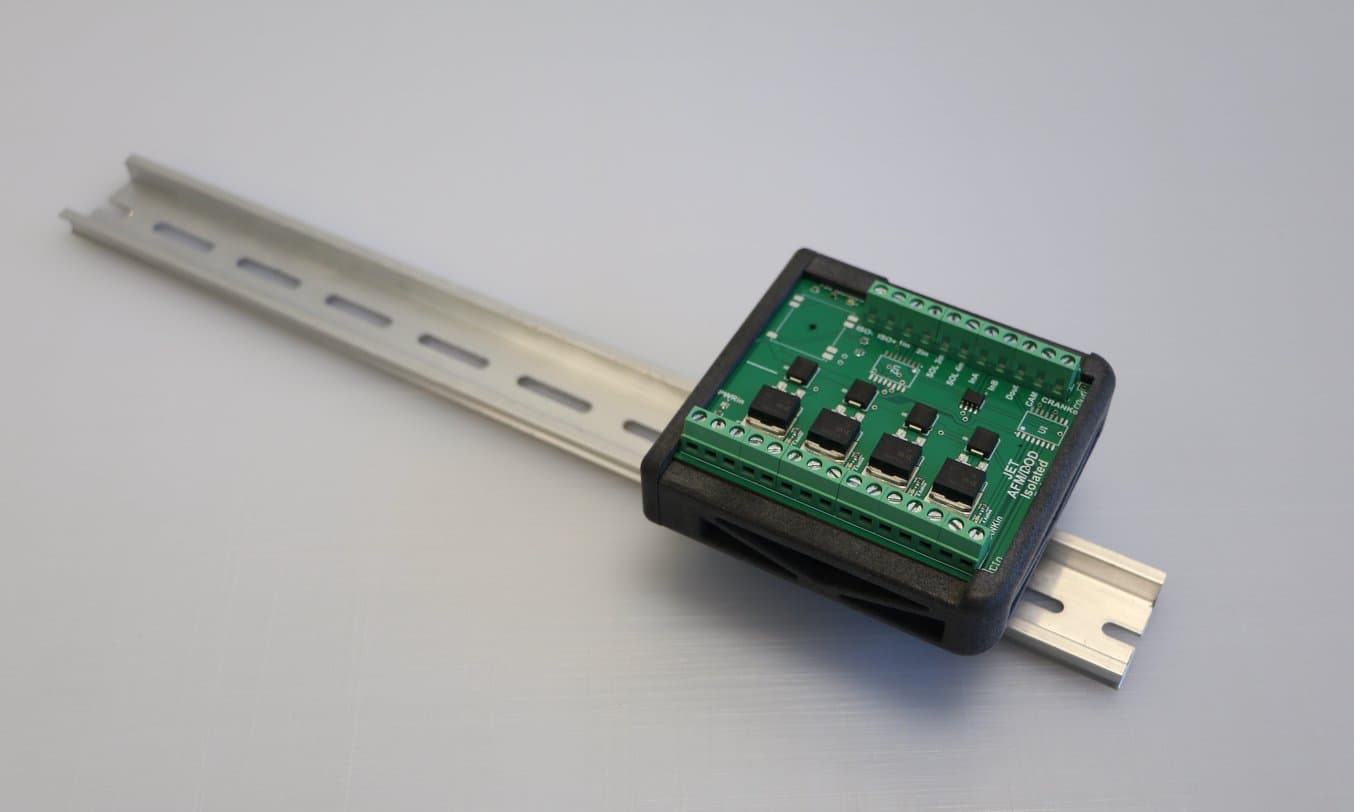 To introduce a new type of engine or transmission, the team will gather multiple examples of failed units and start designing new and improved versions of the components. For years, Petty's team used FDM printers for small prototyping jobs. A few team members who were also using FDM printers at home started researching other types of technologies. They realized that SLA printing could be used to produce some parts they would typically have injection molded. 
One project in particular presented an opportunity to save thousands of dollars. A small transmission component needed to be redesigned and fabricated, but the tooling would cost nearly $7,000. "I could easily justify the $5,000 Form 3+ complete setup, and on the first day, I could print enough of those components for a year. So I said, 'Okay, what else can we do with this.' That's when we started to find niche things to print instead of paying for tooling," said Petty.
The breadth of capabilities and cost savings with SLA helped make an easy case for adding the Fuse 1+ 30W SLS printer. In 2021, the team integrated their Fuse 1 and added the Fuse 1+ 30W in 2022 to add higher throughput capabilities.
Manufacturing Aids Help Internal Buy-In
Growing internal awareness and support at JASPER has been a big part of Petty's success with 3D printing. By completing projects for departments across the company, he's able to spread the message that the 3D printing lab can handle end-use parts, tooling requests, and manufacturing aids, as well as prototypes. "Our maintenance team had a gear they couldn't order off the shelf; they brought me a sample, and I was able to draw it and have it for them by the next day. So, we have been able to keep some of our older equipment in operation by producing plastic gears and other parts that are no longer available from the manufacturer," said Petty.
For another project, Petty's team was able to get proof of 3D printing's power directly into the hands of his colleagues. The company had switched to battery-powered hand tools, but the battery cases kept breaking, sometimes 10-15 times weekly. In one year, they had to buy 600 replacements at a considerable cost. 
Petty's team quickly redesigned the battery case to make it more durable and 3D printed them on the Fuse Series. The parts were in everyone's hands daily, and the strength and quality of the SLS-printed parts made an impression on teams that hadn't known about 3D printing before. "We have been able to produce battery cases that last longer and are also less expensive than the cases we were purchasing. These cases are used throughout our company, so our Associates have become more aware of what we can produce through 3D printing. This has led to a significant increase in requests to design and print parts or tooling," said Petty.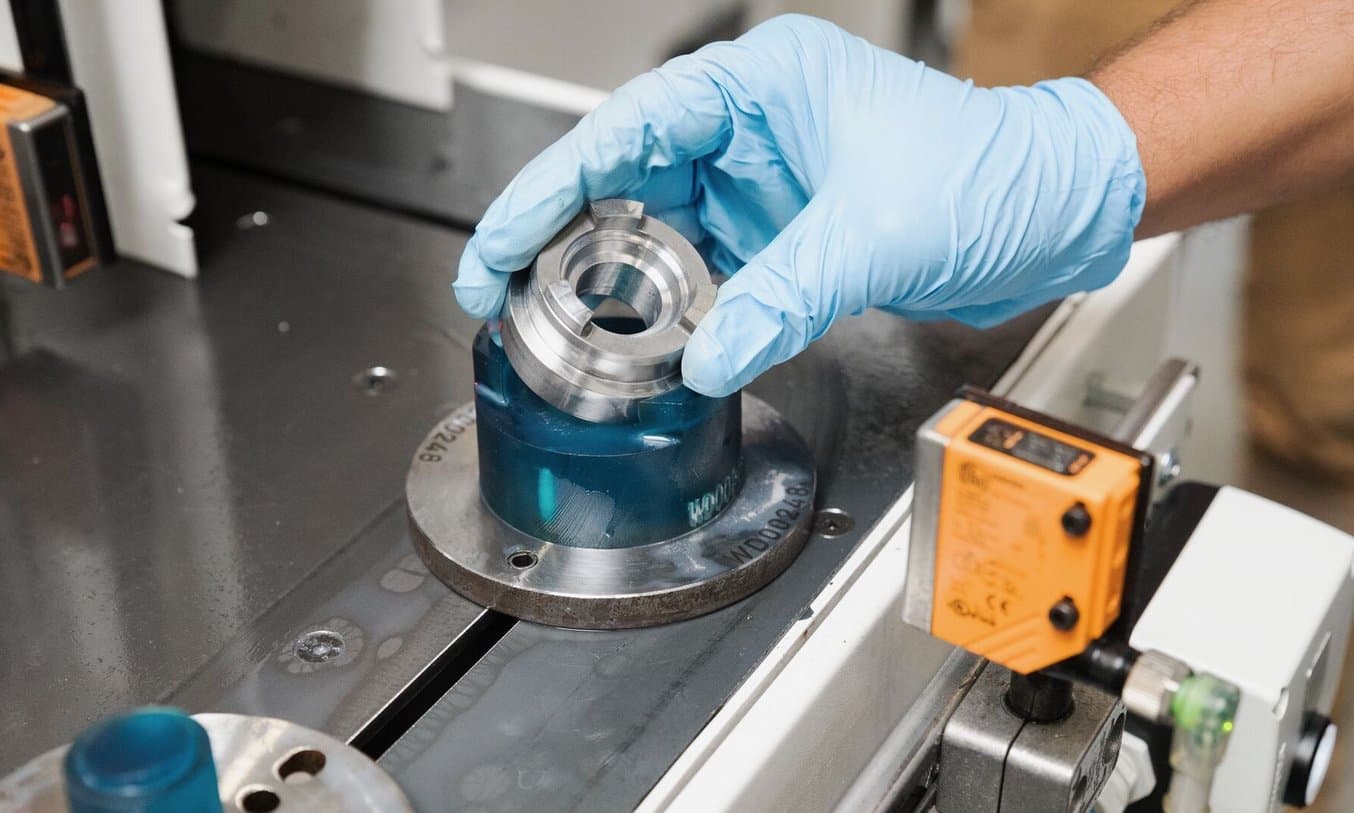 White Paper
How to 3D Print In-House Jigs, Fixtures, and Other Manufacturing Aids
This white paper outlines the principles behind creating effective jigs, fixtures, and other manufacturing aids in-house.
Download the White Paper
3D Printed End-Use Parts Shorten Lead Times
After the success of the battery cases, even production teams started requesting SLS 3D printed parts. The strength and durability of nylon powder are immediately familiar to people in the automotive industry, and in-house 3D printed nylon parts opened their eyes to the potential of the Fuse Series.
"Glass-filled nylon is a very common material in automotive components. Once Nylon 12 GF Powder became available, it opened up a broader range of parts that could be used in production," said Petty.
Print requests are processed according to priority. Production parts come first, whether it's an engine or transmission component with a long lead time or a piece of equipment that's down and threatening the flow of products. "Our goal is to prevent disruptions to our production lines. If we can produce a part or tool that keeps the line running smoothly, that will be our top priority," said Petty.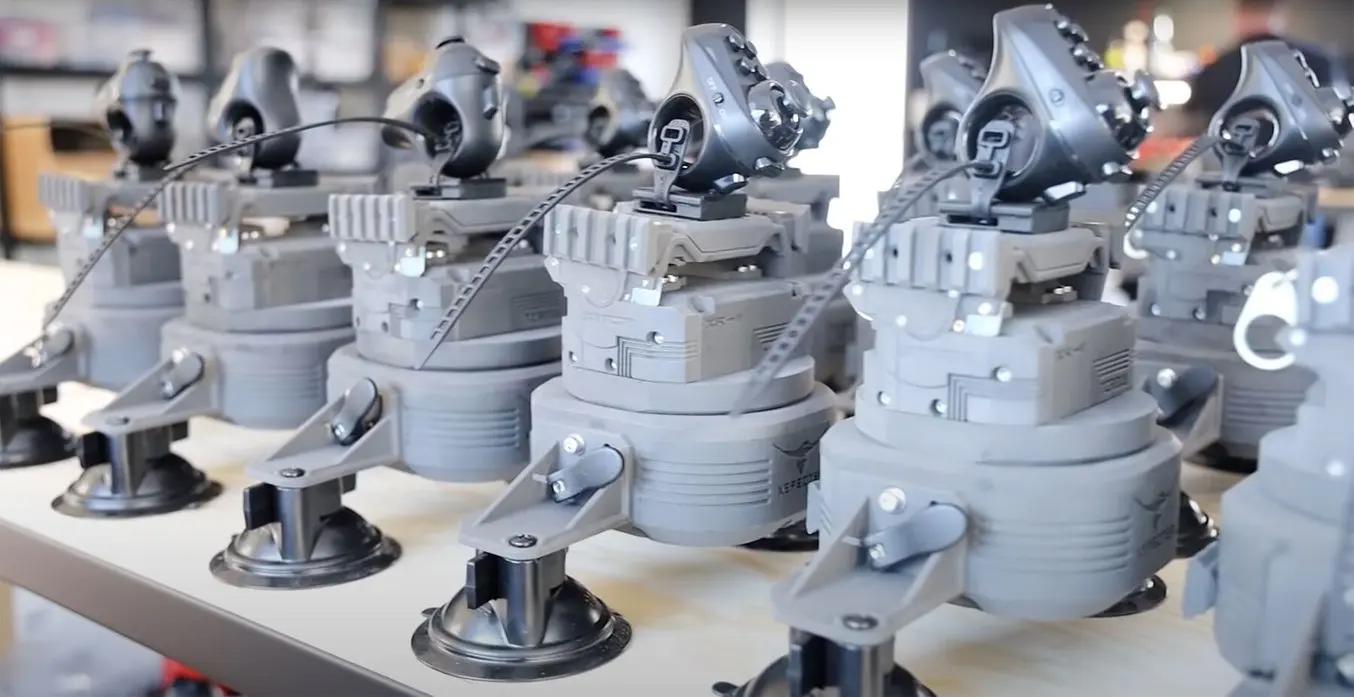 White Paper
Stress Testing 3D Printed Parts for End-Use Applications
This white paper presents Formlabs 3D printing hardware and material solutions for end-use part production.
Download the White Paper
Evolving Beyond the Supply Chain
Before the pandemic, port-traffic jams or silicon chip shortages didn't factor into the decision to purchase a new car. Then these issues became part of public discourse, and the automotive industry was front and center. Both OEMs and aftermarket manufacturers or remanufacturers were scrambling to provide a service. 
JASPER was able to keep production running and get people back on the road with high-quality remanufactured powertrain products. They were able to maintain their customers by stepping up when no one else could and gain new customers who had been stranded by their regular suppliers. "The past few years have highlighted the importance of controlling any part of your supply chain that you can, and 3D printing has been part of that for us. As long as our printers operate normally and we have powder on hand, we can produce the needed parts," said Petty.  
To maintain that performance level, the team uses 3D printing at every stage in the process, including keeping their own equipment running. "Whether it's saving tens of thousands of dollars on battery cases or 3D printing a replacement gear for an old machine that we couldn't find replacement parts for, 3D printing helps us keep production going," said Petty. 
Learn more about how 3D printing can help automotive businesses become more agile and responsive, or ask to speak to a specialist.