Ultimate Guide to Engineering From Home
For engineers, product designers, and researchers, working from home can be more complicated when your job requires physical tools and not just a computer and internet access. However, now more than ever, you're likely relied on to act quickly and innovate with flexibility to help guide your business through uncertain times.
In a survey conducted by McKinsey & Co following the 2008 economic recession, they found that 45% listed R&D as one of top three items on their companies' strategic agendas in 2009—the same proportion as in 2008. They concluded that "Top companies save money by optimizing and upgrading R&D processes and making them leaner—a path that improves the bottom line while raising productivity and speed to market."
Additionally, in an article on product development during economic recessions, authors from Nielsen write:

"The mantra for these times is this: Guide the ship with a steady hand, but don't over-steer. If a fundamentally sound innovation process has shown results during "normal" times, then the right principles are likely in place. The same principles that guide innovation decisions during normal economic times are relevant during recessionary times too."
With the right home setup and workflow, desktop 3D printing can help you maintain productivity and adapt quickly while working remotely. Ultimately, this agility will help you keep the edge on your competitors and maintain tight deadlines, even through a crisis.
WFH: 3 Recommendations From an Engineering Manager
Formlabs Business Development Lead Dan Recht has had his team directly impacted by recent work from home orders. Read on to hear how this has impacted his team, and how he thinks these recent events will change how his team operates in the future. 
"Equip your team members with a versatile desktop 3D printer, like the Form 3, to allow them to prototype from home. This small investment will have a large return in saved productivity while your central facilities are not available."

Dan Recht, Formlabs Business Development Lead
Maintaining Productivity During Work Disruptions
With several 3D printers, teams across multiple locations can collaborate more effectively. By using the same 3D printers and materials, professionals can iterate and produce parts on different machines seamlessly. Read on for our recommendations and tips on how Formlabs tools and software features can help you stay productive and connected with your team.
Alexis Hope, a designer and researcher at the MIT Media Lab and MIT Center for Civic Media:

"Since so many projects are up in the air right now, I've been working on self-education, specifically around CAD design. This is going to sharpen my skill set even when I'm not in the office."
Insights from a Product Designer: Maintaining Productivity and Staying Innovative During Remote Work
We spoke with Mark Chester, the Innovation Development Manager at Manchester PrintCity, to learn how he's adapting to this new working environment. He shared his insights and the unexpected efficiency gains he achieved when engineering from home: "Many of our clients are currently either developing new products which they can release during or after the pandemic, or exploring new methods of manufacturing through 3D printing due to issues with supply chains. We want to help support our clients throughout the pandemic and enable them to come out the other side stronger."
Best Practices for 3D Printing From Home
Like many of us across the globe, chances are that you've had to quickly adapt from having a full workbench or stocked office to engineering and working from your home with more limited resources. Formlabs desktop stereolithography (SLA) 3D printers' compact size make them suitable for use at home or outside of the office. Additionally, with over 30 different materials simulating everything from silicone, polypropylene, ABS, and more, you'll have more flexibility and use cases to adapt to new challenges as they arise. 
Keep reading for best practices for 3D printing from home, including how to set up your workspace, examples of home setups, how to print and work remotely with your team, and more. 
Alternate Wash Solutions for SLA Parts
Post-processing your parts is crucial to the SLA 3D printing workflow. You may currently experience the global shortage of IPA wash solvent due to COVID-19 or your facility may be unable to use IPA due to flammability concerns or local restrictions. While IPA is our top recommendation for washing parts, without it, your ability to continue printing and washing parts might be impacted,  we can share other recommended solvents and solutions that our customers used successfully.
Kevin Gautier, business development at Formlabs:

"I've been more careful about saving IPA. This includes wiping down the build platform to remove excess resin before putting the object into the wash. Another technique I found that works well is use compressed air to blast resin off the platform before washing."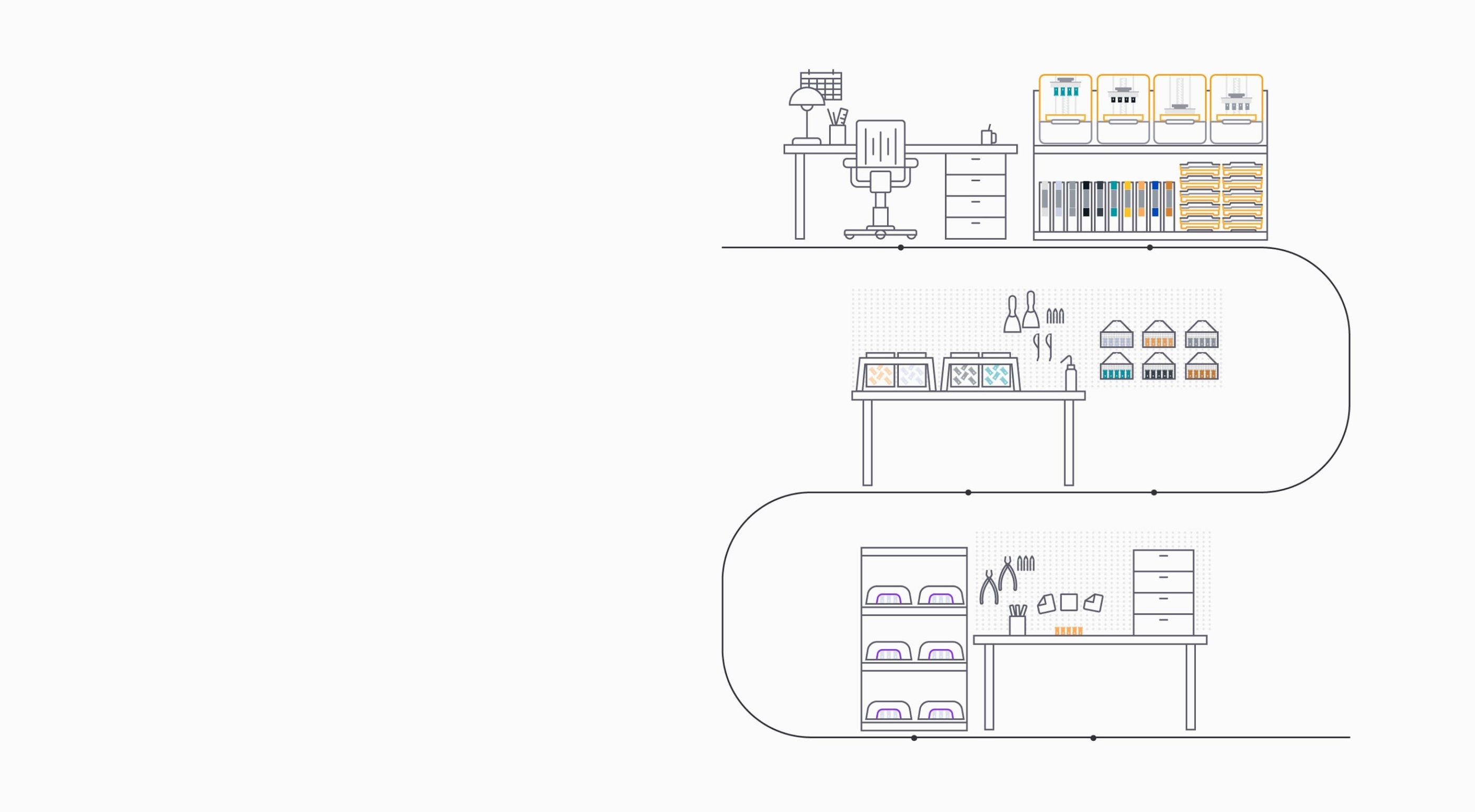 Learn From Home: Formlabs Comes To You
Our community is the heartbeat of our business and we are rallying to stay connected in new ways. Formlabs Sessions brings the benefit of in-person community events directly to you with virtual experiences. 
Formlabs Sessions is here to provide you with User Office Hours, live demos in our virtual showroom, and free webinars and training resources. Register today for our upcoming Formlabs Sessions.
Try the Form 3 For Your Home Office Risk-Free
Becoming self-reliant is critical especially during uncertain times. Try our affordable, industrial-quality desktop 3D printer for 30 days risk-free. Not satisfied? You can return it for a full refund, no questions asked.
Formlabs COVID-19 Community Part Library
We've had a tremendous response to the Formlabs Support Network. Over 3,000 volunteers around the world (with over 5,000 printers) have mobilized on a shared mission to support friends, loved ones, and healthcare providers during the COVID-19 crisis. We've put together a library of impactful solutions that are ready to be printed and used by anyone, from mask components to door handle add-ons. These items are intended to be provided to first responders and essential workers around the world who are in urgent need of supplies that could improve their safety and minimize the spread within our communities.