Futureproof Manufacturing Finished Devices With Formlabs Controlled Mode Printing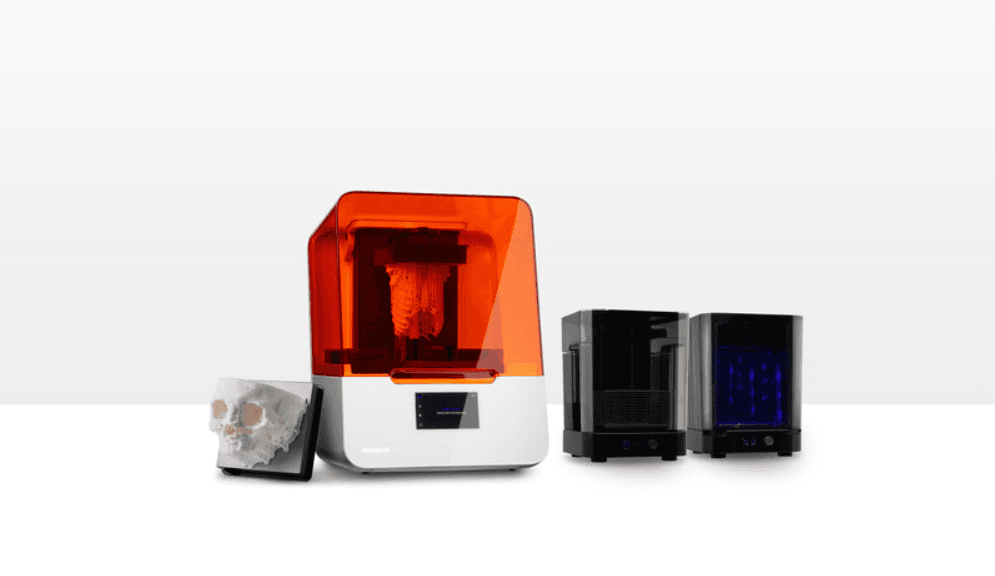 End-use devices must always consider patient safety first. As 3D printers are quickly replacing traditional tools for medical device production, printer companies are racing to gain market share with creative and often unchecked approaches, such as open mode printing. Open mode printing permits customers to use any available material on that printer without much restriction. While open mode printing has some short-term advantages in terms of material selection and availability, patient safety is not one of them. Customers and patients trust their finished product manufacturers to conduct the due diligence required to ensure devices are accurate, reliable, and safe. This is only facilitated through rigorous workflow validation, testing, and control.
Additionally, recent changes in global regulatory requirements for medical device production  brings controlled workflows to the forefront for future proofing manufacturer capabilities.  Early last year, the Australian Department of Health's Therapeutic Goods Administration (TGA) announced a significant program of reform to the regulation of medicines and medical devices. Under current regulations, custom-made medical device manufacturers are exempt from regulatory requirements like independent inspections and certifying personalized medical devices.1 The changes introduce a new concept called the Medical Device Production System (MDPS) and a framework for regulating these systems which includes governmental review of the end-to-end validation. If a customer does not use a licensed MDPS, their medical devices will require the same regulatory oversight as conventionally-manufactured devices. For independently-owned clinics and labs, this means the manufacturer must be able to demonstrate rigorous premarket testing and compliance with the essential principles of safety and performance.1 This includes certifying the consumable materials in combination with all the equipment used to manufacture the end use, finished device.
At Formlabs, we know providing access to professional-grade, responsible end-to-end solutions for finished device manufacturing is not a sprint, but a marathon. As the entire printer ecosystem becomes a more integral part to manufacture reliable and safe medical devices, here's how Formlabs is paving the way to improve your workflows with controlled mode printing:
1. Reliable Quality Management From Start To Finish
Open mode printing may provide the short term satisfaction of having an application available for printing now. Unfortunately, many manufacturers fail to anticipate the potential for discrepancies in quality control. For example, a manufacturer offering open mode may refuse to accept accountability if third party resins damage or cause issues with their printer, while material vendors cannot guarantee consistency in end device performance as they do not control printer updates and changes. Although both resin and printer manufacturers may have impeccable facilities with independent ISO compliances, the open mode printer manufacturer is not required to monitor resin performance, and it is not the resin manufacturer's responsibility to track printer performance. As such, there is little to no accountability in surveilling post-market complaints or adverse events with open mode printing. 
As a printer and resin manufacturer, Formlabs ISO 13485 compliant Quality Management System provides comprehensive monitoring, maintaining, and control of the entire workflow from material manufacturing at our facility in Ohio, USA, to material-equipment interactions, and printed device safety and performance pre-market testing. Formlabs controlled mode printing also includes set postmarket processes for complaint handling and adverse event monitoring through our designated complaint handling unit. Additionally, these processes are subject to routine, third-party unbiased audits and enforced per regulatory requirements.
2. Ease of Traceability
Because neither resin nor printer brands claim responsibility for issues that arise in open mode printing, issue resolution between open mode printers and independently available third party resins can be disjointed. Furthermore, unless the device manufacturer saves every resin bottle after use and designates a resin tank per bottle, printed device failures cannot be conclusively traced back to the hardware or specific resin lot. This can create confusion and increase liability for the manufacturer as complaint handling is not targeted.
With Formlabs controlled mode printing, a simple phone call to the Dental Service Plan or Medical Service Plan teams can easily link the problematic print to the exact PreForm, firmware, and resin lot information through the integrated Dashboard for fast issue resolution. 
3. All-Inclusive Workflow Validation
As a resin manufacturer, Formlabs materials are designed to complement the Formlabs stereolithography 3D printing workflow to generate reliable products with every print. Each material undergoes rigorous internal performance and safety testing to pass strict hardware, software, and finished product performance requirements across more than 80 total printers.2 During material development, Formlabs resins are tested by scientists, clinicians, and subject matter experts from across the R&D, regulatory, and manufacturing disciplines. These team members conduct thorough risk assessments of the entire workflow, testing everything from resin production to the finished, post-cured biocompatible device. The risk assessment evaluates potential hazards, applicable solutions, and effectiveness of proposed solutions to address the usability of Formlabs resins with all necessary equipment for biocompatible medical device production. The recommended workflows are also externally tested by industry leaders to make sure the resin meets real world clinical requirements. 
As 3D printed medical devices are relatively new to the market, industry safety requirements imposed on the resin or printer manufacturers are not well-defined. The level of safety testing conducted is up to the printer manufacturer as each printer's custom print settings can impact the manufactured device performance and safety. One potential route to clarify depth of validation is through the Instructions For Use (IFU) recommendations. 
The final performance of the printed object is not locked until the material is post-processed per the IFU recommendations. In the green state (not post-cured), printed parts are malleable and can lead to performance deviations if not washed or post-cured as recommended. Furthermore, variations in printer types, washing units, and post-curing units can also affect finished device performance. These post-processing recommendations may require optimization depending on the specific print settings per printer brand and combination of post-processing equipment types and brands. If post-processing is optimized by the printer manufacturers, this will be apparent in the IFU differences between the resin manufacturer IFU and printer brand provided IFU. 
Formlabs controlled mode printing removes the guesswork out of confirming the printer and post-processing unit combinations required for optimal production. Formlabs requires thorough testing and optimization of the entire workflow to ensure patient safety is preserved with each step. This is highlighted in our product-specific IFUs that provide the best recommendations to manufacture reliable devices for a wide range of applications. To further validate the entire printer ecosystem, all relevant documentation and test results are audited and subject to review by Notified Bodies and health agencies (e.g. the United States Food and Drug Administration) prior to launch for regulatory and quality requirements which are not required for open mode printer workflows. Additionally, with controlled mode printing, all software updates for machines are thoroughly tested with the full spectrum of Formlabs' materials, ensuring repeatability and accuracy across objects manufactured from a printer.
4. Medical Device Submissions And Clearances
Similar to most global Regulatory requirements, the FDA Design and Manufacturing (Section V), and Device Testing (Section VI) considerations for medical device 510(k) clearance and premarket approvals include technical guidelines for fulfilling Quality System requirements, and also describe the application-specific information essential for a timely and successful submission. For 3D-printed devices, the advantages of Formlabs controlled mode printing equips manufacturers with credible evidence to justify device safety and performance through supporting Device Master File (MAF) archived with the FDA. Formlabs provides all relevant proprietary formulation, safety, and performance test information to the FDA for review and documentation as a unique MAF. A manufacturer can request the MAF identification from Formlabs as justification to minimize testing for medical device clearance or approval, saving time and money. This is only possible due to the controlled mode approach of locking workflow validation from start-to-finish.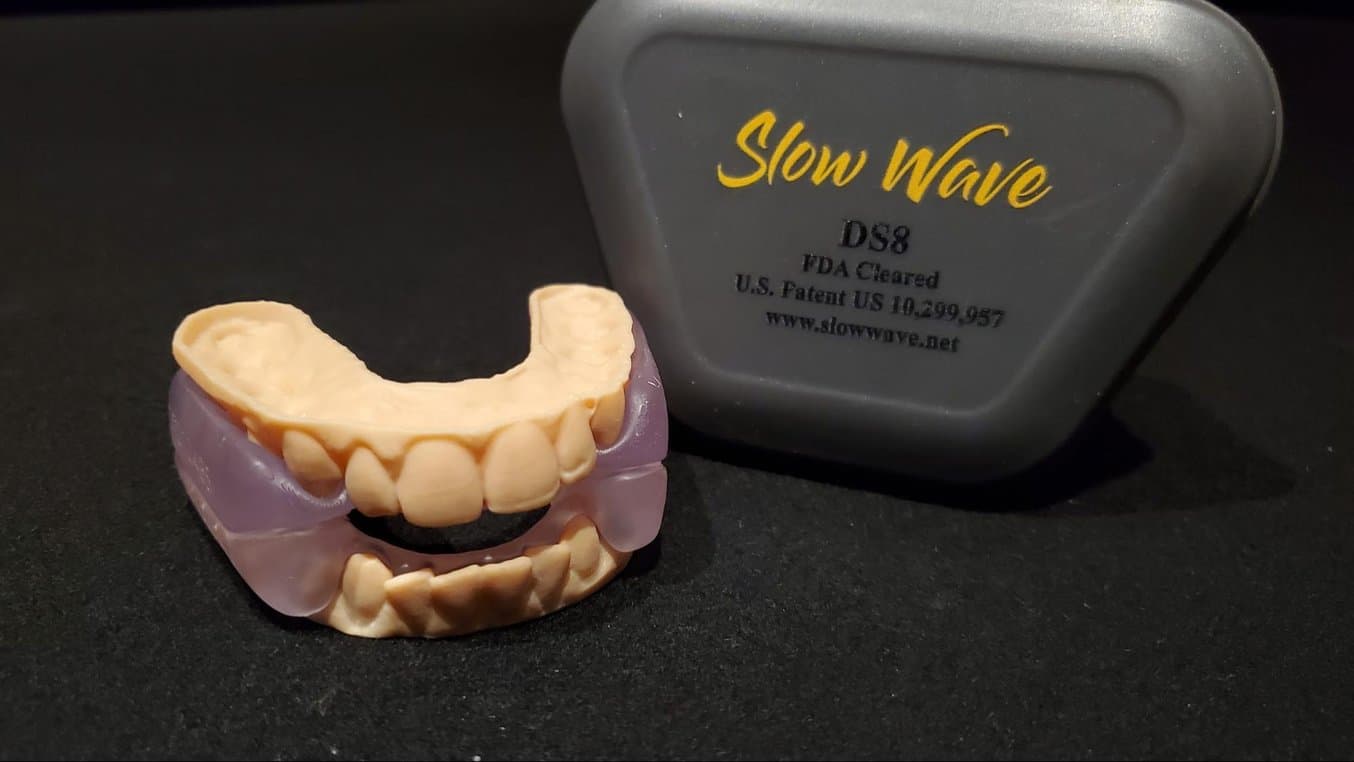 Contrarily, the ambiguity of open mode printing limits such strategies for device clearance submissions. With open mode printing, manufacturers are accountable for all testing as it is nearly impossible for such printer manufacturers to validate each material with fixed print settings for a number of wash and post-curing unit combinations. Additionally, end-use device manufacturers may require material specific information that is not easily available. Subsequently, once a manufacturer is able to get clearance approval, the material and associated workflows must be controlled to maintain device quality. With multiple stakeholders at play i.e., resin brand, printer brand, washing unit and post-curing unit brands, making sure the approved material and workflow remain intact can become insurmountable on the device manufacturer's end. 
Formlabs controlled mode printing provides manufacturers the peace of mind to focus on quality production of safe devices that their customers can trust.
5. Materials Partner Platform
For private-labelled materials onboarded through the Formlabs Materials Partner Platform, such as Digital Dentures, Temporary CB Resin, and Permanent Crown Resin, Formlabs R&D works closely with the resin vendors to validate material properties and safety with print settings specifically developed to meet industry guidelines for optimal printability and performance. Furthermore, the vendor's resin lot identifiers are programmed into each secure cartridge to maintain Formlabs ISO 13485 compliance. Private-labelled materials are also linked to the Quality Management System and subject to third party audits for potential adverse event documentation to routinely establish accountability. 
Formlabs is also responsible for regional imports of some private-labeled materials. This obligates Formlabs to employ complaint handling due to regulatory requirements and oversight,  as well as the previously mentioned  postmarket safeguards to uphold the same holistic user experience, and safety qualifications for all materials in the Formlabs ecosystem.
Conclusion
In material choice for 3D printing, as with driving, faster does not mean safer. As 3D printers evolve into staple tools for medical device production, global regulatory bodies are shifting guidelines to manage potential new safety concerns. With Formlabs controlled mode printing, you can remove the guesswork and uncertainty to be rest assured that the resin and entire workflow has been validated to meet today's digital clinical needs.