Series Production of Professional Loudspeaker Systems Using SLS 3D Printing
The continuous development of their technologies, modern design, and versatile applications have set Kling & Freitag's sound reinforcement systems apart from their competitors. 
For the past 20 years, the supplier of static and temporary sound systems has been using additive manufacturing in the development of its products. Initially for rapid prototyping, but more recently for the series production of components in their innovative loudspeaker system PIA M, which perfectly adapts to its environment. 
In our interview, André Figula, design engineer at Kling & Freitag, talks about his many years of experience with additive manufacturing, the benefits of 3D printing in engineering, and how it is likely to continue to drive innovation at Kling & Freitag in the future. 
Over 30 Years of Experience in the Development of Professional Sound Reinforcement and Loudspeaker Systems
Impressing with first-class sound and a wide portfolio of professional sound systems – these are the strengths of Kling & Freitag. 
Established in 1991, Kling & Freitag provides innovative sound systems to scores of theaters, stadiums, and concert halls worldwide. The company also offers its loudspeaker systems as a service for short-term purposes, such as for festivals, trade fairs, or open-air events. 
In 2018, Kling & Freitag completed one of its many prestigious projects: the main acoustic sound reinforcement system for the Grand Concert Hall of the Elbphilharmonie in Hamburg.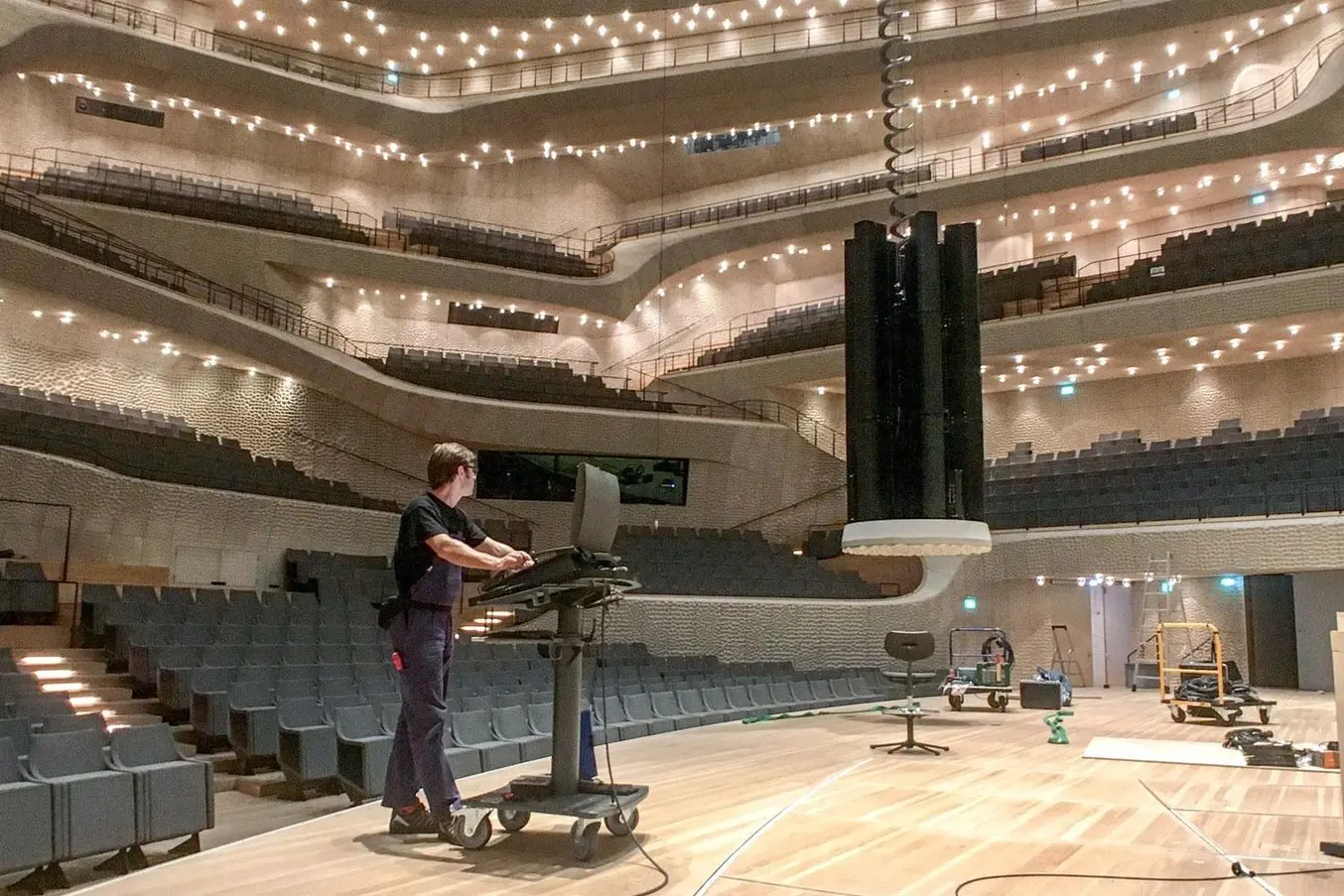 In addition to the products' sonic performance, Kling & Freitag systems are also visually impressive. The sleek and often barely visible loudspeaker components are particularly well received when the company works in collaboration with architects. 
From Outsourcing to Bringing SLS 3D Printing In House
3D printing has long been used at Kling & Freitag. Figula first became interested in additive manufacturing in the early 2000s. At that time, he and his team were still manually developing so-called high-frequency horns for weeks in order to meet their customers' demands for precision and the high-quality sound that goes with it.
However, SLS 3D printing systems were still so expensive, costing over €200,000, that the team decided to work with additive manufacturing service providers to create functional prototypes. This way, they were able to install the prototypes directly into the speakers to test them, saving weeks of labor despite still having to outsource.
Later, with the introduction of the Fuse 1, a printer came onto the market that reduced the cost of SLS 3D printing by about tenfold, giving small and medium-sized companies like Kling & Freitag the perfect starting point for in-house additive manufacturing.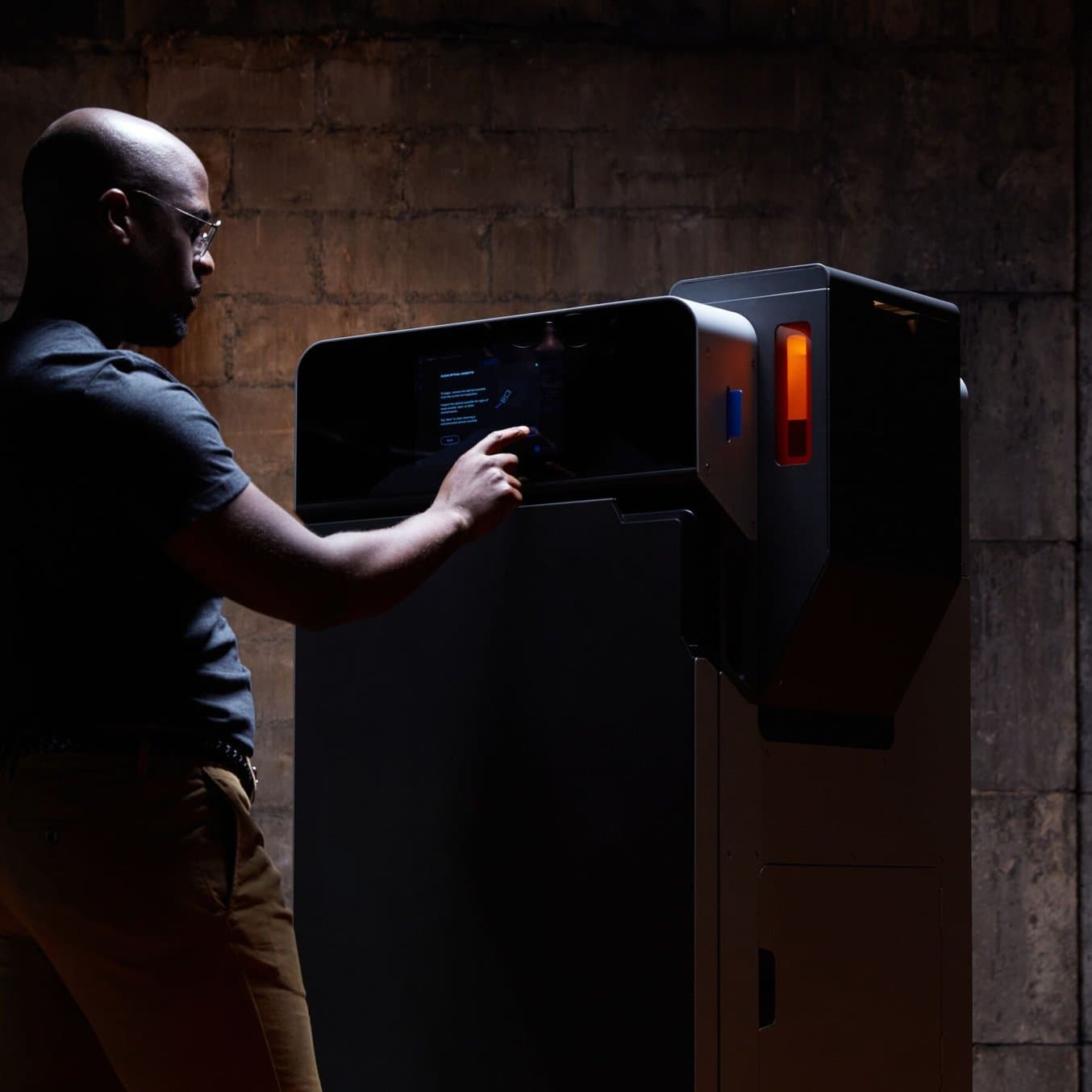 White Paper
Outsourcing vs. In-House: When Does it Make Sense to Bring SLS 3D Printing In-House?
In this white paper, we evaluate the value proposition of bringing SLS 3D printers in-house, in comparison with outsourcing SLS parts from a service bureau.
Download the White Paper
Series Production of the New Waveguide With the Fuse 1
The innovative column speaker PIA M is one of Kling & Freitag's most recent product launches. Its most unique feature is the so-called tweeter horn or Waveguide, consisting of four movable horn arrays that can be adjusted to fit specific surroundings. It is difficult to achieve consistent sound quality for mobile use in ever-changing venues or for varying audience sizes. The sophisticated mechanics of the PIA M allow the acoustics to be constantly readjusted, ensuring a uniform level distribution across the audience, regardless of the setting in which the unit is used. 
Because of their complicated design, it would have been extremely difficult and costly to manufacture these adjustable horn arrays using an injection molding process. 
"Had it been feasible at all, injection molding would probably have cost about as much as an SLS 3D printer from Formlabs. This is why we made the decision to purchase our own printer for the development and the subsequent series production of the Waveguides."

André Figula, Design Engineer at Kling & Freitag
White Paper
SLS 3D Printing vs. Injection Molding: When to Replace Molded Parts With 3D Printing?
This white paper showcases the cost-dynamics for real-life use cases, and presents guidelines for using SLS 3D printing, injection molding, or both.
Download the White Paper
Today, Figula and his team have started the series production of the Waveguides and are facing considerable demand in the professional audio industry. 
Additionally, they are discovering the Fuse 1's synergistic effects more and more. For example, they are using the remaining space of the build chamber for rapid prototyping in the development of other components, which in turn saves them a lot of time and money.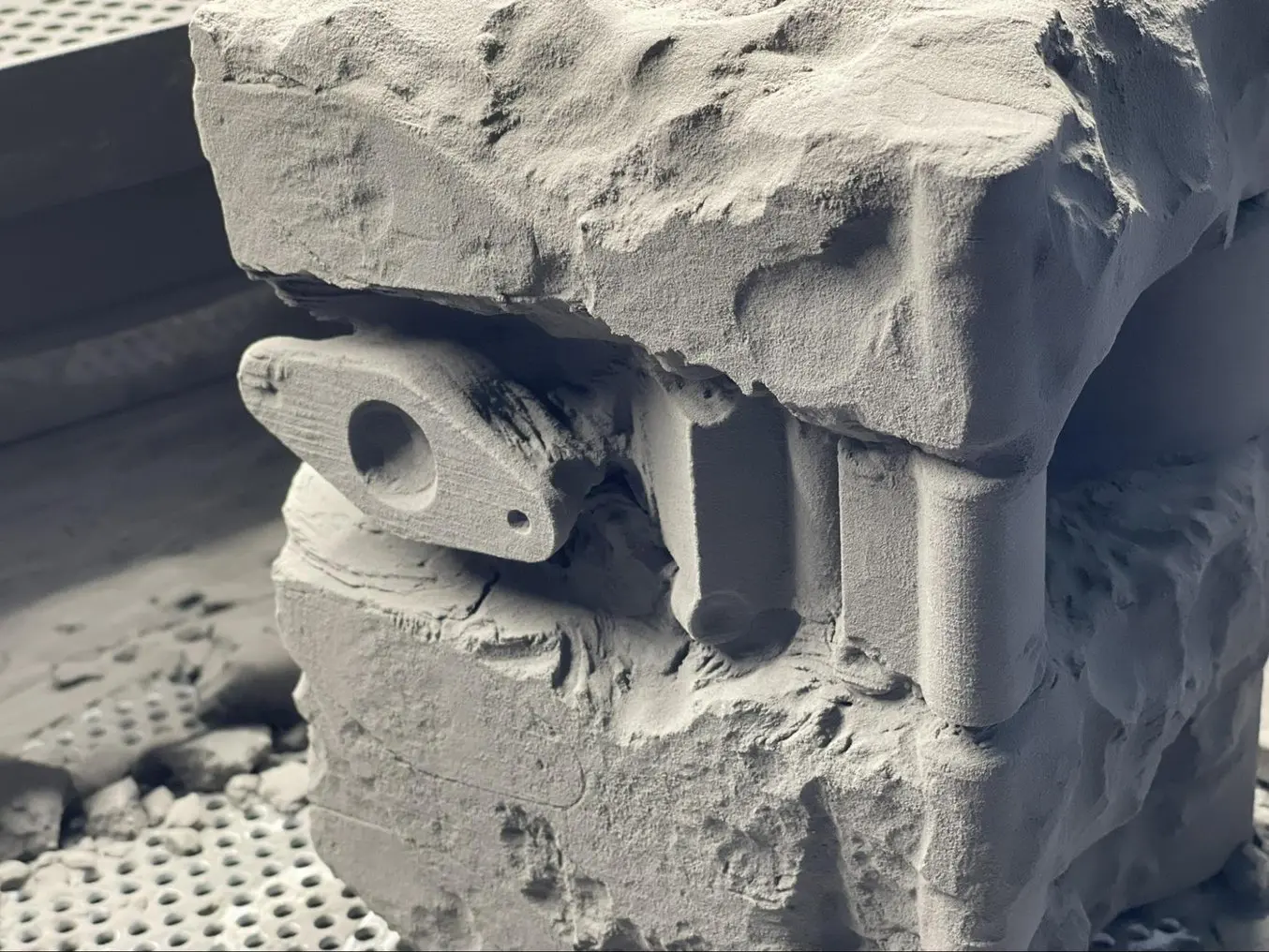 Design Freedom Through Additive Manufacturing
Another major advantage of the in-house SLS 3D printer at Kling & Freitag is the flexibility in the engineering of new products. 
"In new product development, for example, we can readjust features of the prototype with each iteration. We wouldn't have had such flexibility with injection molding, so we wouldn't have had the same result."

André Figula, Design Engineer at Kling & Freitag
The Waveguide's intricate shape as well as the design's numerous undercuts would also have made injection molding unfeasible for production. 
"We could not have launched the Waveguide of the PIA M loudspeaker without the Fuse 1."

André Figula, Design Engineer at Kling & Freitag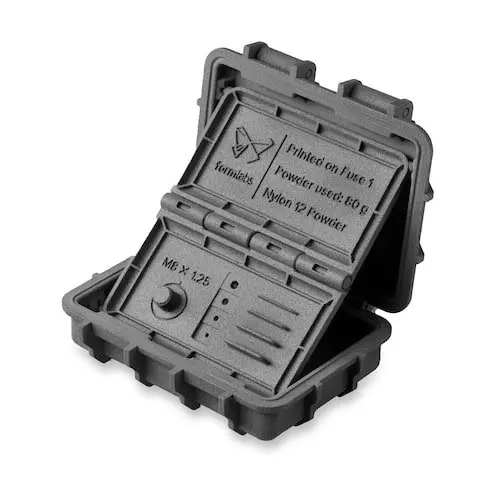 Sample part
Request a Free SLS Sample Part
See and feel Formlabs quality firsthand. We'll ship a free SLS sample part printed on the Fuse 1+ 30W to your office.
Request a Free Sample Part
The Next Stage: Patent-Ready Innovation With the Fuse 1
The machines are currently in continuous operation at Kling & Freitag. They are primarily used for the series production of the new Waveguide of the PIA M loudspeaker system, but also for new developments.  
"With 3D printing, it's faster, more affordable, and we remain flexible throughout the entire development process."

André Figula, Design Engineer at Kling & Freitag
One of these new innovations has been 100% iterated on the Fuse 1 SLS 3D printer and is now close to a patent application.
"I would have had to wait about eight weeks for a new prototype between each iteration step of a prototyping process if I had done it with external service providers. Now, I simply upload each new variant to the Fuse 1 and in a relatively short period of time, I have a working part," explains Figula. 
To learn more about how the Fuse 1 can help your company advance in rapid prototyping and series production, contact our experts and request a free sample part.