Electroplating 3D Printed Parts for High-Performance Antennas
Based in Brest, France, Elliptika specializes in the design and development of RF and microwave products and solutions. The company designs state-of-the-art custom filters and antennas that are used for research and development in the automotive, defense, medicine, and education industries by companies like Thales. 
For the antennas to fulfill the demanding requirements such as compactness and very high gain, while keeping costs low and delivering the designs rapidly, the company had to go beyond the limitations of traditional manufacturing techniques. 
Read on to learn from Elliptika Radio Frequency Designers Gwendal Cochet and Alexandre Manchec how they use 3D printing and electroplating to manufacture high-performance antennas, cutting cost and lead time by more than 90%.
White Paper
Strength from Metal: Strategies and Use Cases for Electroplating SLA Parts
Read on to learn how engineers are adding metal to resin 3D prints, and why hybrid metal parts can open doors to a surprising range of applications, including (but not limited to) end-use strength and durability.
Download the White Paper
How Electroplating 3D Prints Works
Antennas need to have electrical conductivity to propagate radio waves. While plastic 3D printed parts don't conduct electricity, they offer almost infinite design freedom and materials with good mechanical and thermal properties. These benefits can be combined with electroplating to achieve the desired conductivity, resulting in a great solution for custom antennas.
Elliptika's team has worked with different additive manufacturing processes and found stereolithography (SLA) 3D printing to be the best match for electroplating.
"The surface of RF components needs to be smooth in order to avoid losses due to the roughness. So for instance, if we use a fused deposition modeling (FDM) printer with large layers, it will be a problem. In addition to the increased losses, the roughness of the parts will cause issues during the electroplating process because the metallization won't stick. With SLA parts, we don't have such problems", said Mr. Cochet. 
The team first started with a Form 2 SLA printer, then later purchased its successor, the Form 3, and most recently added seven Form 3B printers to support relief projects related to the COVID-19 pandemic. They mostly use a White Resin to manufacture the parts for electroplating, but they have electroplated both Tough Resin and High Temp Resin as well for mechanical parts.
The electroplating process works as follows: 
"After 3D printing the part, we need to remove the support, clean its surface, and cure it. Then the printed part is put through a chemical process to plate a thin layer (about 3µm) of copper. Finally, the part can receive a surface finishing, for instance, a thicker layer of tin", said Mr. Cochet.
Cutting Cost and Lead Time by More Than 90%
As most of the antennas are used in research and development, Elliptika normally only needs to manufacture small batches, from a single unit to around 20 pieces.
"3D printing is very interesting for us because we can produce complex antennas for a very competitive cost. We don't want to work on other solutions like machining and injection molding," said Alexandre.
With those traditional production processes, manufacturing one antenna could take as long as three months. This includes the lead time to produce the required tooling and the back and forth communication with the service provider about the design details.
"With in-house 3D printing, we have working parts in two days. One day for printing, one day for plating, and it's working. So it's much, much shorter. The price is a really big difference as well because it costs about €3000 to manufacture one antenna by outsourcing. To print it, it's maybe €20. The cost for us to build this antenna [when factoring in the cost of a 3D printer] is all covered in one job", said Mr. Cochet. 
| Manufacturing an Antenna | Cost | Lead Time | | |
| --- | --- | --- | --- | --- |
| SLA 3D Printing | €20 | 2 days | | |
| Outsourcing | €3000 | Up to 3 months | | |
Webinar
The Closest Thing to Metal 3D Printing With a $3500 Printer
In this webinar, learn how electroplating expands the material palette of SLA 3D printing to achieve high-stiffness, wear resistant end-use parts.
Watch the Webinar Now
Customization and Rapid Development Opens Up New Market Opportunities
3D printing and electroplating have opened up new market opportunities as well for the company.
"Before 3D printing, we used to do only the PCB antenna and filter. Now, we make volumic parts too. It was possible, but not for such a small business like us. For our clients, we need to be very fast in developing new antennas, and it was simply too long and too expensive for us to make before 3D printing", said Mr. Cochet. 
"Customization is very easy for us to do, so our customers can have a prototype with very specific specifications very quickly and cost-effectively. Also sometimes, they have a specification on the weight or volume that is very important. We can sometimes build an antenna around very tight space that we could not do with machined antennas. When you machine an antenna, you usually have to create several parts that you assemble together, which at the end is much bigger than one single part that we could 3D print", said Mr. Cochet.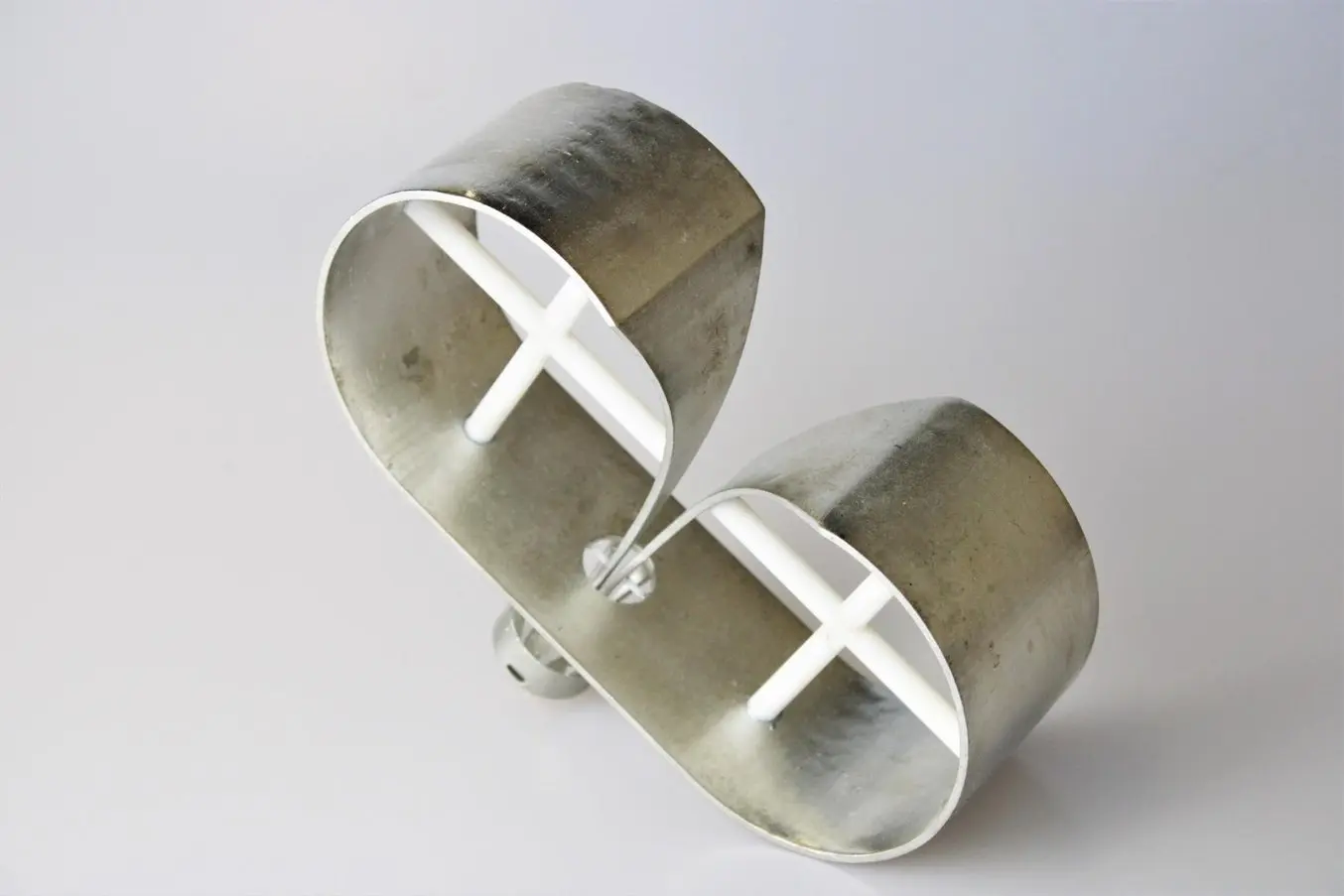 "For example, one of our antennas is very complex because it has curved shapes. Thanks to 3D printing, the device can be manufactured in one piece only weighing only 75 grams. To create a device with such properties by machining, it'd consist of multiple different pieces, and it'd be very heavy and 10 to 20 times larger", said Mr. Cochet. 
Learn More About Electroplating Applications
Electroplating 3D printed parts has many applications, Volkswagen and Autodesk used these technologies to produce a spectacular set of hubcaps for a futuristic concept vehicle, researchers in Switzerland created advanced experimental setups like beam splitters, while many companies electroplate plastic 3D prints to create complex parts affordably with the strength of metals.
Watch our free educational webinar with Sean Wise, president and founder of RePliForm, to learn how he and his team at RePliForm leverage electroplating to broaden the spectrum of 3D printing applications. You will also hear about electroplating and its specific applications to SLA 3D printing and the various processes that take place to produce a finished electroplated 3D print.