Mass Customized Consumer Products: 3D Printed Shoes, Earbuds, Razors, and More
Standardization of products has been the norm in the age of mass production. Consumer products come in limited standard sizes to achieve the lowest costs, as customization with traditional manufacturing methods for the needs of each user is a practical impossibility.
Thanks to its unique capabilities, 3D printing is unleashing new possibilities and business opportunities. What used to be too complex, prohibitively expensive, or impractical to produce with traditional methods is available at no extra cost with digital technologies, giving full control to designers and opening the door for fully customizable consumer products to become a reality. 
Read on to see how companies like Gillette and New Balance are utilizing 3D printing and digital technologies to push boundaries in mass customization to bring customers closer to the products they consume.
White Paper
Guide to Mass Customization
This guide will provide manufacturers with insights into the different approaches to customization, how to choose the most applicable approach, and more.
Download the White Paper
Fielding Next-Level Athletic Performance With 3D Printed Shoes
Footwear is a high inventory, high volume business that often involves a lot of manual labor and craftsmanship. Companies introduce hundreds or thousands of designs a year, and a single model includes hundreds of SKUs of color and size combinations, with components made with different materials, tolerances, and tooling programs.
Meeting growing demands for customization is going to become more complicated for footwear companies. The modern consumer demands custom products that can be ordered from anywhere and delivered quickly. But due to the technological limitations, customized footwear has so far mostly remained the privilege of professional athletes.
Introducing 3D printing to the production of footwear brings new possibilities in customization to satisfy consumer demand. By reducing design constraints, the range of customizations with 3D printing can account for every facet of athletic performance, from spike plates to heel design to midsoles tailored to a runner's profile. Everything from weight to running style and cushioning preference can be accounted for.
A recent collaboration between New Balance and Formlabs signals the future of advanced footwear manufacturing. Together, the two companies developed a new 3D printable material, Rebound Resin, designed for maximum versatility when customizing the look and performance of athletic shoes. Using a resilient lattice structure, 3D printed insoles can deliver a more lively, spring-like cushioning than traditional foam.
By eliminating design constraints, manufacturers can use data to design 3D printed shoe soles while accounting for every facet of athletic performance.
The first TripleCell product, the limited edition 990S TripleCell shoe, launched in June 2019. he FuelCell Echo with TripleCell forefoot will follow in fall 2019, and the first full-length high performance running product will ship in 2020. Given the rapid progress, shoes may well be among the first customizable consumer products manufactured at scale through 3D printing. 
Delivering Unmatched Audio Quality With 3D Printed Earbuds
There's a considerable industry around sound quality, one that 3D printing is primed to disrupt. The number of optimizable elements in a pair of earbuds or headphones can be deceptively high—fit, stability, noise reduction, and susceptibility to wear have to be factored in, along with sound quality. 
At the top range of the market, custom in-ear monitors are known for providing the ultimate isolation and comfort, but their labor-intensive and expensive production process means that they're only accessible to audiophiles or performing artists. Thanks to digital workflows and 3D printing, however, low-cost custom earbuds can now be created on-demand and at low cost.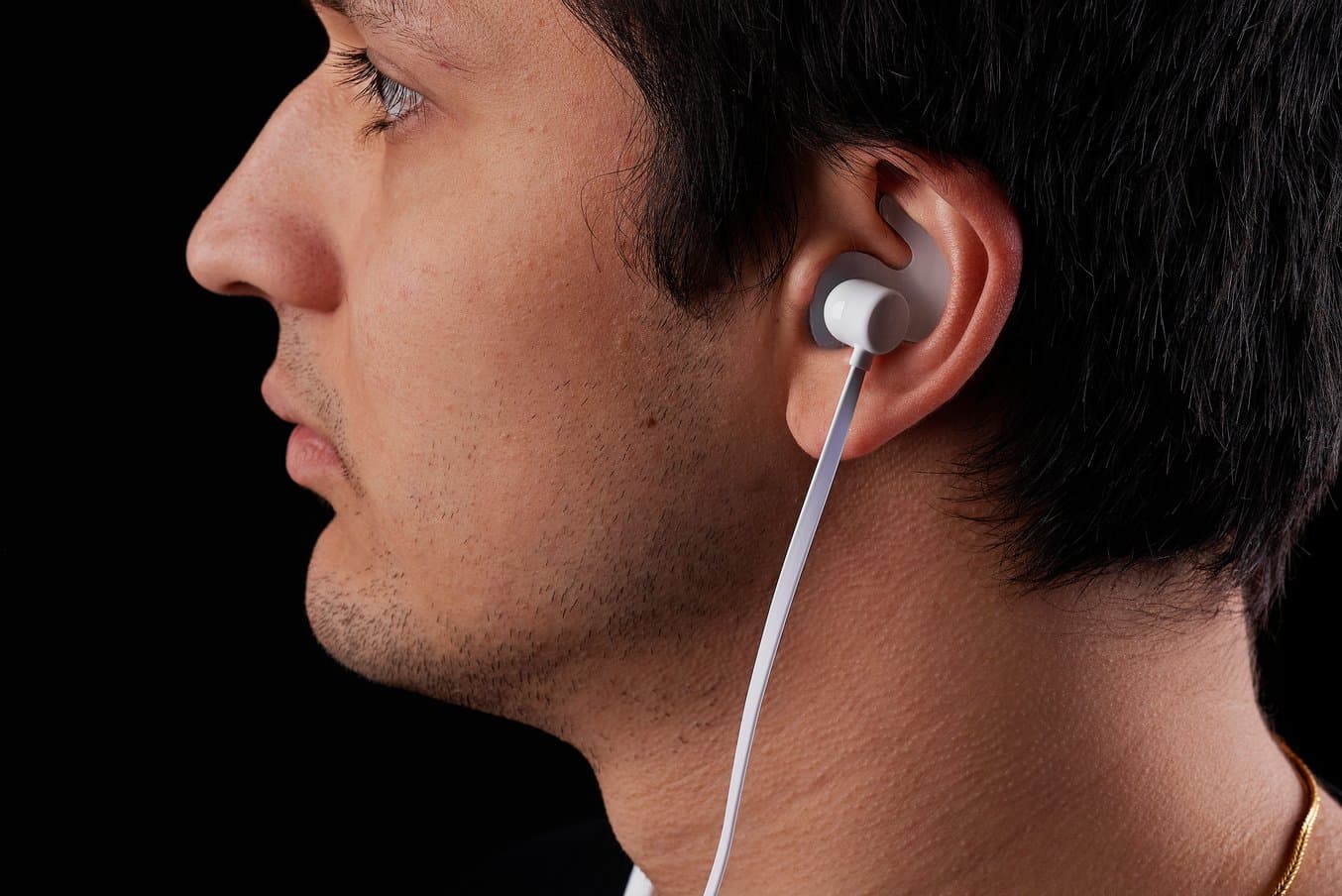 Custom 3D printed earbuds provide the perfect fit through precise scanning each of the customer's ears.
The process begins with a fast and non-intrusive digital scan of the customer's ears, which results in a perfectly accurate digital mold. Audiologists can use this mold to tailor the design of the earbud tips, including any aesthetic touches the customer may wish for. The tips can then be 3D printed directly or cast in a 3D printed mold and inserted onto the earbuds. This results in a custom product that, in performance, comfort, and convenience, is far ahead of mass-produced equivalents. 
Smoothing Morning Routines with 3D Printed Razors
Gillette positioned itself at the vanguard of the 3D printed consumables wave by piloting its Razor Maker concept at the end of 2018. The project signified an intent to not merely change conventional production workflows but to create direct-to-consumer, end-use 3D printed products that could be fully personalized by customers.
Razors were once the ultimate example of  disposability and poor adaptation of use (think of all the nicks and cuts). With the Razor Maker program, Gillette aimed to use its trusted razors as the foundation and empower consumers to reflect their taste and preferences. 
Using Formlabs SLA 3D printers as its production engine, the Razor Maker platform enables customers to create and order razors with customized 3D printed handles. There is an expanding array of different baseline designs (48 and counting) to choose from, and from there the customer can continue customization with various colors options and by adding custom text.
Gillette's Razor Maker gives customers the opportunity to customize the handle of their razor by picking various designs, colors, or adding custom text.
Producing the razor handles layer by layer removed design constraints, empowering the designers to draw inspiration from geometries found in nature, architecture, and technology to create intricate shapes that would be difficult or impossible to realize through traditional manufacturing.
The technology also removed the need for tooling and required no up-front investment in molds, eliminating the exponential costs of producing a variety of complex designs. As a result, Gillette is able to offer consumers the ultimate freedom of choice at a competitive price.
The Customized Future
From the initial design phase to the moment the customer first uses the product, 3D printing is capable of changing the product life cycle in profound ways. 
Major companies are already placing stock in the virtues of the digital technologies, and as the capabilities of 3D printing rise, we'll see more and more companies exploring what this means for their business. As customization becomes affordable and straightforward, 3D printing will bring the VIP customer experience to scale.