Latest News
Fuse Blast
Fully Automated Cleaning and Polishing Solution for SLS 3D Printing
Fuse Blast reinvents SLS post-processing to deliver clean parts in 15 minutes with a fully automated workflow.
Learn More
Explore 3D Printing Applications
Rapid Prototyping
Turn your ideas into high-fidelity prototypes that look and work like final products within a day and bring better products to market faster.
Concept models
Looks-like prototypes
Functional prototypes
Learn More
Calculate Your Time and Cost Savings
Try our interactive ROI tool to see how much time and cost you can save when 3D printing on Formlabs 3D printers.
Calculate Your Savings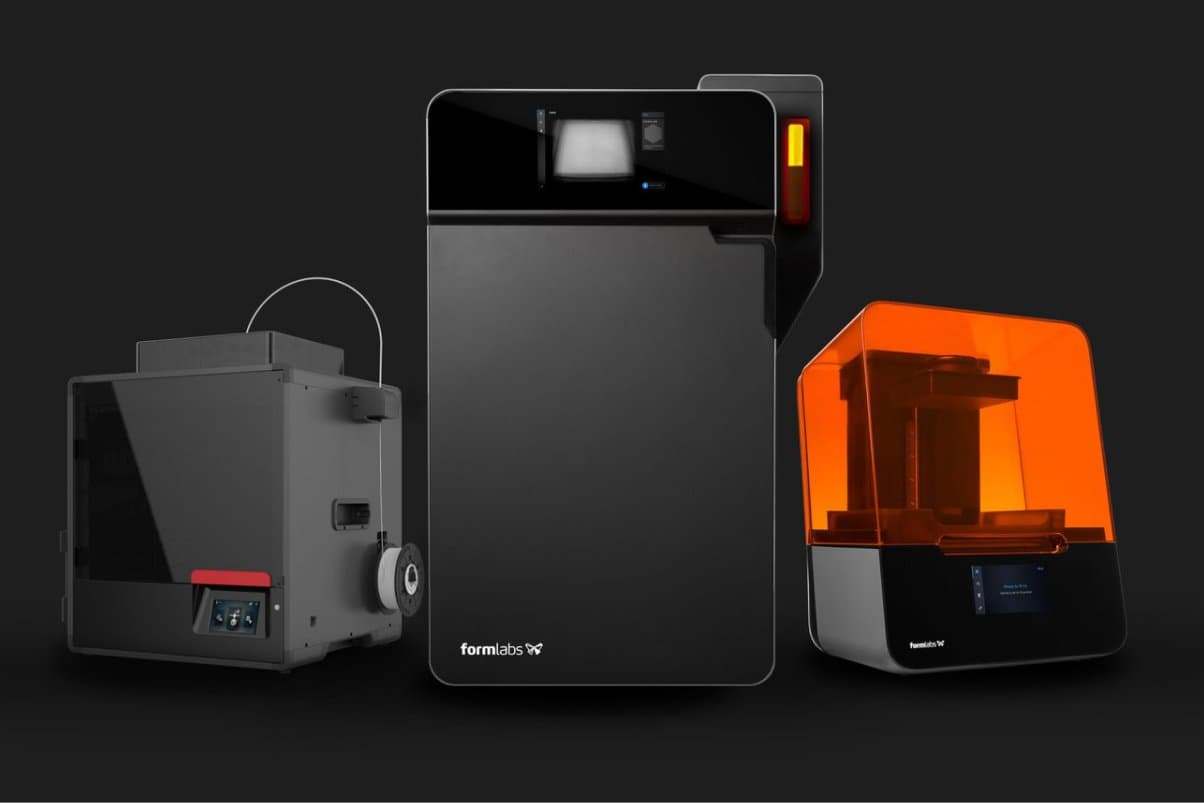 How to Choose a 3D Printing Technology
Compare 3D printing technologies based on popular buying considerations like speed, applications, and cost.
Watch Now
Powering Design and Production At: