How Formlabs Has Updated Supports on the Form 3
At Formlabs, we are committed to continuously improving your 3D printers through software updates. Our hardware evolves, supporting a growing list of materials and gaining additional features at no extra cost to our customers. We believe the best hardware products are those that grow better over time, and we're committed to continually evolving our hardware through software improvements.
Since launching the Form 3 in 2019, our engineering teams have been rebuilding support tips and expanding light touch support to additional materials in our library. New features have been added to PreForm, allowing users to reduce support sizes and further customize how their objects are printed.
The Formlabs engineering team has focused on improving the user experience dealing with supports in two key ways:
Ease of support removal.
Improving surface finish across all materials.
Ease of Support Removal & Improving Surface Finish
We've improved the ease of breaking supports off parts by adding what we called light-touch supports. The term "light-touch supports" refers to the various and ongoing changes made to the support structure on all Form 3/3B printers, meaning a user can remove the entire print from its build platform at once. 
We've spent significant time developing a physics model for Low Force Stereolithography (LFS), the technology behind the Form 3. LFS 3D printing uses a flexible resin tank to significantly reduce peel forces during printing and a Light Processing Unit (LPU), our custom-designed enclosed optics engine, to produce consistent, accurate prints. Even small tweaks and upgrades to the force model, alongside new printing tanks, has enabled easier support removal. For users, a re-engineered force model means part removal is easier than ever before, with light touch supports being offered on more materials.
Light-touch support went live with PreForm 3.5.0. 
Removing supports can leave blemishes or dings in the surface of parts, requiring sanding or filling before additional post processing sets can be completed. This process is often a pain point for customers, and our teams have taken multiple steps to try and reduce surface wear and damage from support removal.
Refining our LFS force model allowed us to add another significant feature to the Form 3: single-layer touchtips, our patent-pending support structures. By fusing the tip of the support to the first layer of resin, single-layer touchtips allow for easy removal from the build platform, while offering enough support for small-sized prints. The touchtips themselves have also been reworked in the latest PreForm beta, leaving behind increasingly smaller nubs. Small support nubs make it even easier for users to sand their parts to a finished state. These new single-layer touchtips are available for some materials in PreForm's beta settings — look for beta settings which describe updated touchtip shapes to try them for yourself.
Certain workflows require specific attention, which is why we developed updates targeting individual resins and applications. Jewelry applications demand high-detailed parts, so we've reduced trussing to a minimum for small Castable Wax parts on the Form 3. This makes it easier to remove supports from filigree parts, as well as from any design thinner than the support structure itself. After snipping or breaking touch tips, users should be able to remove parts by pulling straight up, or by removing each pillar individually for especially fragile filigree.
What's Next: Faster Prints
Outside of support removal, we received a lot of feedback from users about speed. Any increase in speed, without a decrease in quality and reliability, will decrease prototyping cycle times and increase the output levels for those using 3D printing for small batch production.  
Since supports are removed and discarded, they can be printed at a lower resolution than the parts themselves. By further optimizing support structures, and reducing the amount of resin required for large support networks, our engineering team was able to reduce print times while not impacting part quality. 
Going forward, we will continue to improve the way we print supports to retain the supports' mechanical properties while tuning support settings for speed over surface finish.
Print Preparation Software
Download PreForm
Design your model in standard CAD software, then import the STL or OBJ file into our print preparation software, PreForm. Get your model ready in minutes, upload to your printer, and let it build. Get the latest features by downloading PreForm 3.17 (June 2021), available now. 
Download Now
The Form 3, Supporting Your Business Growth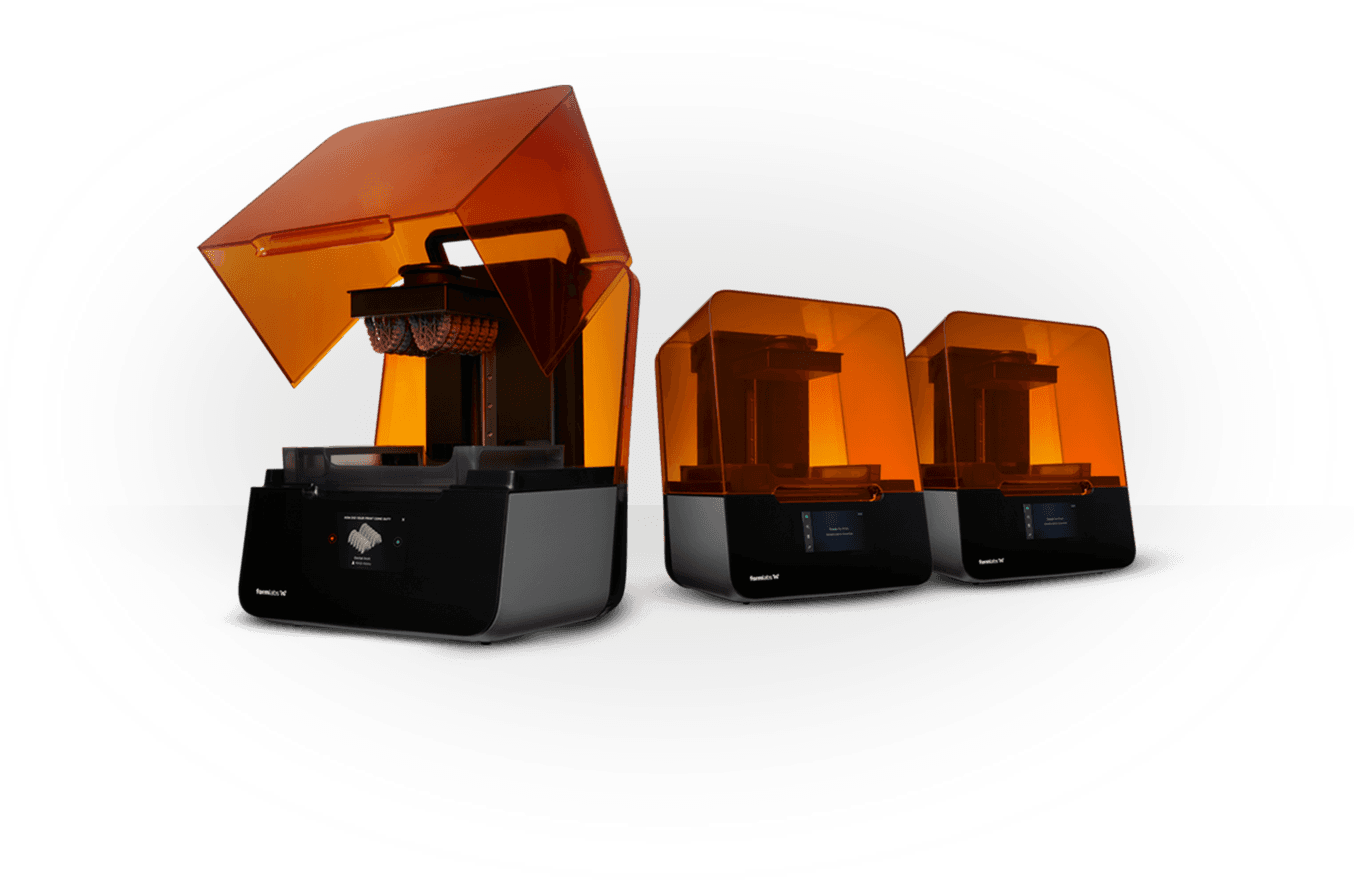 Here, we've covered just some of the work done to deliver improvements to your workflow via free software updates. Future updates will address support print speed, further optimize support structures, see targeted improvements for specific resins, and further tune support settings. To gain early access to these features, try the beta settings (mentioned above) available in PreForm.