The resources in this course are curated to anticipate the questions you'll have as you implement 3D printing into your workflow. Use this course to save time while gaining proficiency in all of the skills necessary throughout the entire print process. These skills include scanning and design, print preparation, printing, and post-processing.
Follow along step-by-step for thorough instruction, or select individual resources most relevant to your needs or learning style.
The Digital Dentistry Workflow
In this webinar, Lee Culp CDT and Formlabs dental lead Gideon Balloch discuss how dental professionals are incorporating 3D printing into their workflows to provide better service while increasing profitability.
Learn to:
Identify effective applications for scanning and 3D printing within your practice or lab
Use 3D printers to improve the level of service and profitability of your business
Watch Now
Application: Retainers and Aligners
In this post, Dr. Sean Holiday, DDS, MS, owner of Holiday Orthodontics, discusses how he used 3D printing to produce retainers and aligners in-house.
Learn to:
Understand the differences between traditional production and digital dentistry cost models
Create retainers and aligners with 3D printing and vacuum forming
Learn More
Manage Multiple 3D Printers
Learn the unique demands of managing multiple 3D printers to increase productivity while growing your 3D printing capacity.
Learn to:
Configure a multi-printer lab or workspace
Acquire and manage consumables and essential supplies
Understand the 3D printing process at scale
Learn More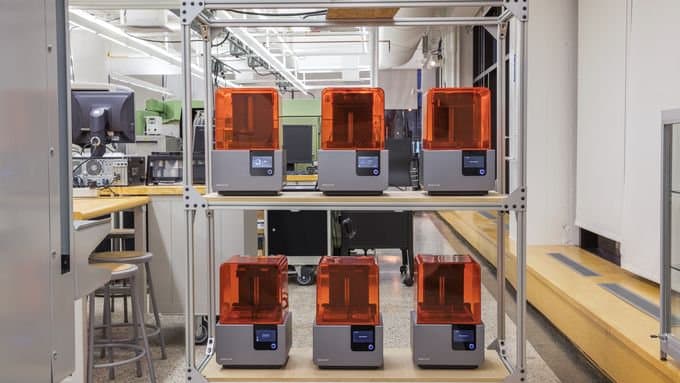 Learn to Choose the Right Materials
Gain a deeper understanding of the properties and functions of each Formlabs resin and learn which are best for your applications.
Learn to:
Identify the resins you will use most frequently
Understand the material properties of individual resins
Understand the printing and post-processing requirements of each resin you use
Learn More
Application: Digital Implantology and Surgical Guides
In this webinar, Formlabs dental lead Gideon Balloch joins Daniel Whitley, DDS and Sompop Bencharit, DDS, MS, PhD, FACP to discuss using intraoral scanners, desktop 3D printing, surgical guides, and the digital dentistry workflow.
Learn to:
Understand the history of digital dentistry
Identify applications for 3D printing in your current workflow
Spot current and future trends in digital dentistry
Watch Now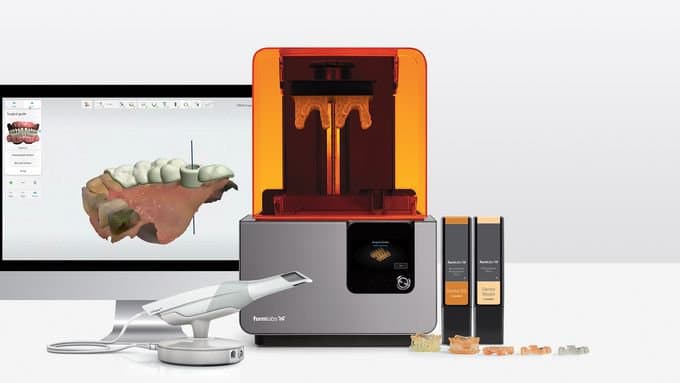 Application: Dental Models
In this application guide, Dr. Michael Sherer, DMD, MS discusses his efforts to define and prove clinical accuracy of parts printed on the Form 2 in Formlabs Dental Model Resin.
Learn to:
Define accuracy needs for your dental models
Translate clinical benchmarks to print specifications
Print and post-process dental models on your Form 2
Learn More