10 Questions About Nylon 12 for the Fuse 1
Earlier this year, Formlabs began shipping the Fuse 1, our first selective laser sintering (SLS) 3D printer. Alongside the printer, we also launched our first SLS material, Nylon 12 Powder. Nylon 12 Powder is a highly capable material for both functional prototyping and end-use production of complex assemblies and durable parts with high environmental stability. 
During our recent webinar, you asked a lot of questions about our SLS materials. In this post, we'll answer some of the most common inquiries we've heard about Nylon 12 and about working with powder in general.
Sample part
Request a Free Nylon 12 Print
Printed on the Fuse 1 with no supports, this rugged enclosure incorporates moving components printed in place and an internal card showcasing printed features. Request a free sample part now to see it in person.
Request a Free Sample Part
What is "refresh rate" for nylon materials? What does the refresh rate mean for my productivity and workflow?
Refresh rate refers to the ability of an SLS 3D printer to print with a mix of new and recycled powder, minimizing material waste and optimizing cost per part. The powder refresh rate is the minimum fraction of fresh powder required to print.
The Fuse 1 consistently produces high quality prints using a refresh rate of 30 – 50% for Nylon 12 Powder. This means you can print with up to 70% reclaimed powder. Our approach to SLS enables low-to-zero waste, meaning reduced material costs, and ultimately more printing. In extensive internal and external testing, no degradation in quality was seen, even after dozens of print cycles. Combined with the high print densities possible on Fuse 1, current customers are seeing zero waste, and sometimes even consuming all their used powder on a regular basis.
In addition to a competitive refresh rate, the Fuse Sift powder recovery station makes it easy to recycle powder. Just set the desired refresh rate on the touchscreen and Fuse Sift's sieve will automatically filter out particles to be remixed with new powder and reused in future prints.
How can I get the most out of my powder? How can I calculate my printing costs?
Paying attention to both the powder refresh rate described above and the packing density of your prints will allow you to make the most out of your powder and minimize cost per part. 
If you pack parts tighter in the build, you will generate less used powder. The Fuse 1 can pack parts tightly within the build chamber, both in terms of fitting parts next to each other and near the edges of the build, which helps you optimize use of the build area.
To calculate basic print costs, download our free PreForm software. Import your STL or OBJ file and select Nylon 12 to see how much powder a part will use. On the right hand side of the window, under Details, hover your mouse over Total Powder to see a breakdown of Fused Powder, Unfused Powder, and estimated Packing Density. This will help you create a rough estimate of cost per part. 
If you're recycling powder continuously, you can continue to decrease cost per part over time and minimize powder waste.
What is next on the Fuse 1 materials roadmap? Will materials other than Nylon 12 be offered?
As of the writing of this post in March 2021, Nylon 12 Powder is available now, Nylon 11 Powder is coming soon, and many other materials are in development.
Is the Fuse 1 compatible with third party materials?
It will not be possible to print with non-Formlabs powders on the Fuse 1, and there will be no Open Mode on the Fuse 1. Formlabs will be developing a range of materials to broaden the capabilities of the Fuse 1 platform. 
We put extensive work and engineering into a unique printer with unique powder to achieve industrial part quality at a fraction of the cost of competitor machines. Using Formlabs powder with your Fuse 1 ensures a smooth workflow that has been heavily validated across hardware, software, and materials.
Are Nylon 12 printed parts biocompatible?
In general, parts printed using Nylon 12 Powder are biocompatible, and we have conducted a number of biocompatibility tests that you can review in the Technical Data Sheet (TDS). 
Material properties may vary based on part design and manufacturing practices. It is the manufacturer's responsibility to validate the suitability of the printed parts for the intended use. Additional assessments, verification, and validation for your specific application and manufacturing methods are likely required.
For more information, please contact our team and speak with a healthcare specialist to learn more about your specific application.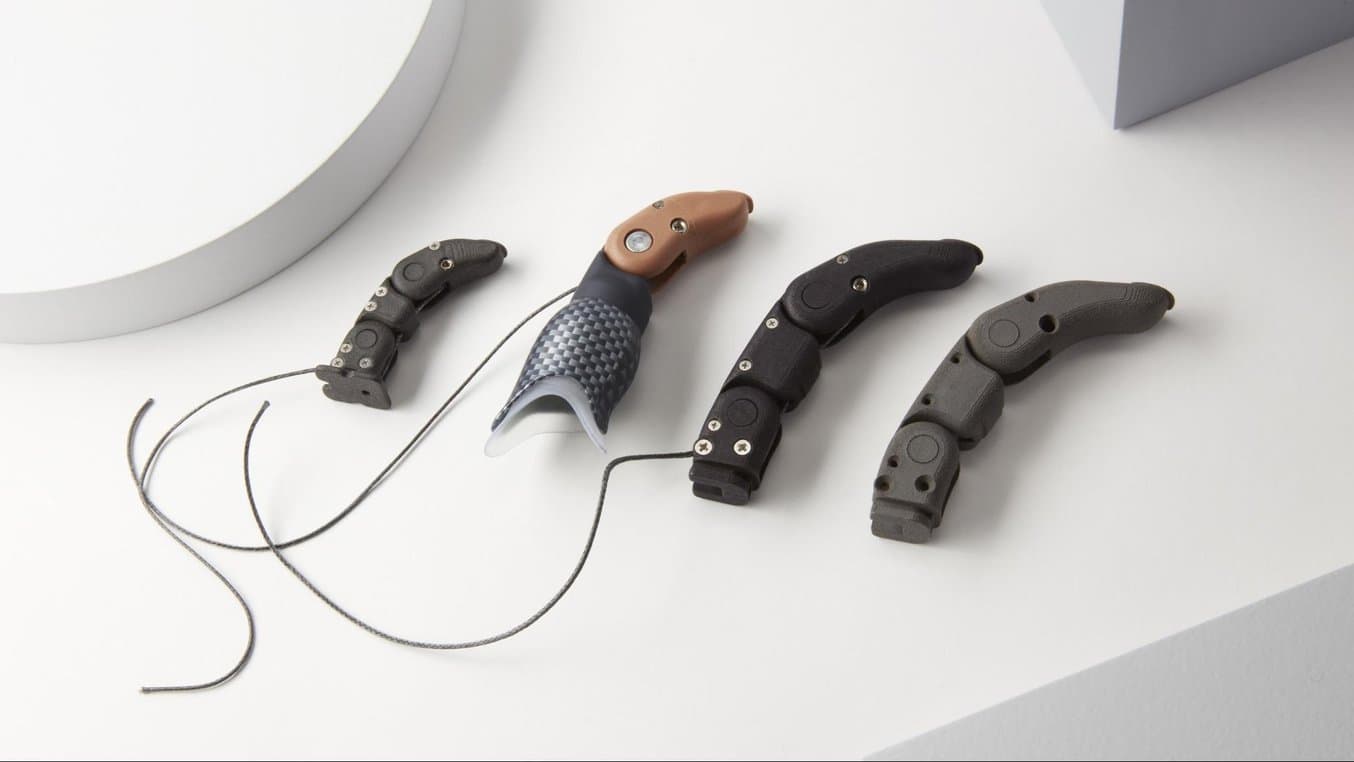 What kind of post-processing is recommended for Nylon 12 prints?
The Fuse 1 ecosystem includes a complete post-processing station called the Fuse Sift, which combines part extraction, powder recovery, storage, and mixing in a single free-standing device.
Formlabs recommends the use of additional post-processing steps to eliminate graininess on the parts and improve surface finish. A media blasting cabinet, which uses compressed air and an abrasive media like silicon carbide, is highly recommended. Any media blasting system that uses glass or silica media and has a workspace large enough to encompass the entire Fuse 1 build volume (165 x 165 x 300 mm) will suffice. 
If you are interested in purchasing a blasting cabinet but are concerned about upfront costs, there are several cabinets for under $1,000 USD available from Fastenal, Grainger, and McMaster-Carr. 
SLS parts may be spray painted, lacquered, electroplated, and coated to achieve different colors, finishes, and properties, for example, watertightness (coating) and conductivity (electroplating). Formlabs Nylon 12 parts are dark in color, so they are not ideal for dyeing.
What safety measures or site requirements need to be followed when using the Fuse 1 and Nylon 12 Powder?
Please reference our Safety Data Sheet (SDS) for the most complete information on safety and site requirements. Restrictions and regulations will vary based on your situation and region.
The Fuse 1 is most often used in a workshop or machine shop setting, though it can be used in an office environment. If you have a large open office environment with consistent housekeeping practices, it should be fine to install the Fuse 1 and Fuse Sift there. When in doubt, we recommend completing your own air quality assessment to fulfill your target requirements.
Powder handling and safety are covered in our Fuse 1 training sessions, included as part of our Fuse 1 and Fuse Sift service plans.
Once printed parts are fully post-processed, there is no need for use of personal protective equipment when handling.
What are some of the notable mechanical properties of Nylon 12 Powder?
You can always reference the Technical Data Sheet (TDS) for an overview of mechanical properties. 
In general, Nylon 12 Powder is a sturdy, robust, durable material. Nylon 12 parts printed on the Fuse 1 are an actual thermoplastic that is suitable for functional, end-use parts. Parts printed with our Nylon 12 Powder absorb very little moisture and do not experience shape or mechanical property changes as you might experience with common nylons such as nylon 6 or nylon 6,6.
If you're familiar with Formlabs stereolithography (SLA) printers, you can expect Fuse 1 prints to be longer lasting and more stable. Compared to stereolithography materials, Nylon 12 prints offer a longer lifetime, better creep performance, and better wear, chemical, and UV resistance.
| Property | Nylon 12 Powder (SLS) | Tough 2000 Resin (SLA) | | | |
| --- | --- | --- | --- | --- | --- |
| Ultimate Tensile Strength | 50 MPa | 46 MPa | | | |
| Tensile Modulus | 1.85 GPa | 2.2 GPa | | | |
| Elongation at Break (X/Y) | 11 % | 28 % | | | |
| Elongation at Break (Z) | 6 % | N/A | | | |
| Heat Deflection Temperature @ 0.45 MPa | 171 °C | 53 ºC | | | |
How much material is required to start printing on the Fuse 1?
We recommend starting out with 18 kg of Nylon 12 Powder. This is enough powder to complete a few prints on the Fuse 1. 
This much powder isn't required to start your first print. You can actually complete prints that only partially fill the build chamber. The build chamber will only fill with powder to the point right above the highest part in the z-axis. You can use the PreForm powder estimates described earlier in this post to determine how much powder to dispense in the hopper, but you can also fill the hopper for an interrupted workflow.
Is it possible to change materials on the Fuse 1?
Switching materials on the Fuse 1 is an involved process, but it is possible. If you plan on using multiple materials regularly, we would recommend one Fuse 1 and one Fuse Sift per material. Removing all traces of one powder from a machine is time consuming, and could interfere with proper printing of the second material.
How does the surface finish and detail on Fuse 1 prints compare to Formlabs SLA printers like the Form 3 and Form 3L?
The surface roughness on Fuse 1 prints is comparable to the output from industry standard high quality industrial SLS printers. Post-processing using a media blaster or mixed-media tumbler will leave a smooth surface, with some roughness that is still detectable to touch.
If the smoothest possible surface finish and very fine detail are a top priority, we recommend choosing one of our stereolithography (SLA) printers: the Form 3 for a compact footprint or the Form 3L for large-format printing. For functional, production-ready parts that balance strength and detail, the Fuse 1 is the best option.
Deep Dive: The Fuse 1 Workflow
Interested in diving deeper into the Fuse 1 workflow? Watch our on-demand deep dive webinar. Our SLS Engineering Director, Ian Ferguson, and an SLS Services Engineer, Andrew Balboni, will introduce you to the Fuse 1 and the Fuse Sift, and show you how SLS printing can create production-ready nylon parts.